Sweets and Snacks Expo 2022 took Chicago's McCormick Place by storm for a memorable 25th anniversary show, hosting an estimated 16,000 attendees. The event took place from May 22-May 25 and featured over 700 exhibitors bringing fun, flavorful, and innovative products to the confectionery and snacks space.
Sales momentum is sweet for North American confections brands with revenue nearing $35 billion in the latest 52-weeks at a clip of more than 10 percent. And industry analysts estimate that producers sold more than $110 billion in cookies, crackers, and salty snacks. The snack category's double-digit gain reflects consumers' desire for treats across the indulgent to better-for-you spectrum.
Keeping pace with people's evolving interests in the snack and confections categories requires a mix of insight and ingenuity. We saw a full measure of both throughout the 2022 Sweets and Snacks Expo!
Most Innovative Product Awards
Every year, Sweets and Snacks Expo assembles a group of retail leaders to serve as judges over categories including "gum & mints," "salty snacks," and "seasonal." The 2022 competition featured more than 300 unique and innovative candy and snack products.
The winners for Most Innovative Product Awards 2022 included classic, established brands and many newcomers in various categories:
Best in Show: Trü Frü, LLC. Natures Strawberries Hyper-Chilled Fresh in Ruby Cacao
Small Business Innovator: Carrot Bacon – Carolina Smoke
Chocolate: Lindt & Sprüngli (USA), Inc. Lindt CLASSIC RECIPE OatMilk
Non-Chocolate: Ferrara Nerds Gummy Clusters Very Berry 8oz
Gum & Mints: Mars Wrigley US EXTRA Refreshers Fruity Mix Sugar-Free Chewing Gum
Salty Snacks: KrackCorn, LLC KrackCorn Original Family Size
Sweet Snacks: The Hershey Company Reese's Snack Bar
Meat Snacks: 4505 Meats Chile Limon Chicharrones
Savory Snacks: Pecan Nation Cinnamon Healthy Snacking Pecans
Novelty/Licensed: Jelly Belly Candy Company Jelly Belly Harry Potter™ Butterbeer™ Barrel Tin
Seasonal: Ferrero NA Kinder Holiday Mix Countdown Calendar
Gourmet/Premium | Candy: Ferrero North America Nutella B-Ready
Gourmet/Premium | Snack: Trü Frü, LLC Natures Strawberries Hyper-Dried Fresh and Immersed in Crème
FlavorSum at the Supplier's Showcase at Sweets and Snacks Expo 2022
While the event's name – Sweets and Snacks Expo – clearly identifies the key exhibitors, the show also offered an opportunity for vendors to demonstrate ways they're supporting industry partners. From ingredient and packaging companies to equipment manufacturers, suppliers joined the conversations at the Suppliers' Showcase at Sweets and Snacks. The FlavorSum team participated in the event, explaining our flavor solutions and offering attendees three insights-driven snack bars to sample:
A tropical taste adventure featuring added protein.
An organic flavor combination ideal for holiday or Fall seasonal offers.
A trendy citrus + sweet profile for brands interested in novel flavors.
Contact our team to learn more about how we can support your success with sweets or snacks like bars!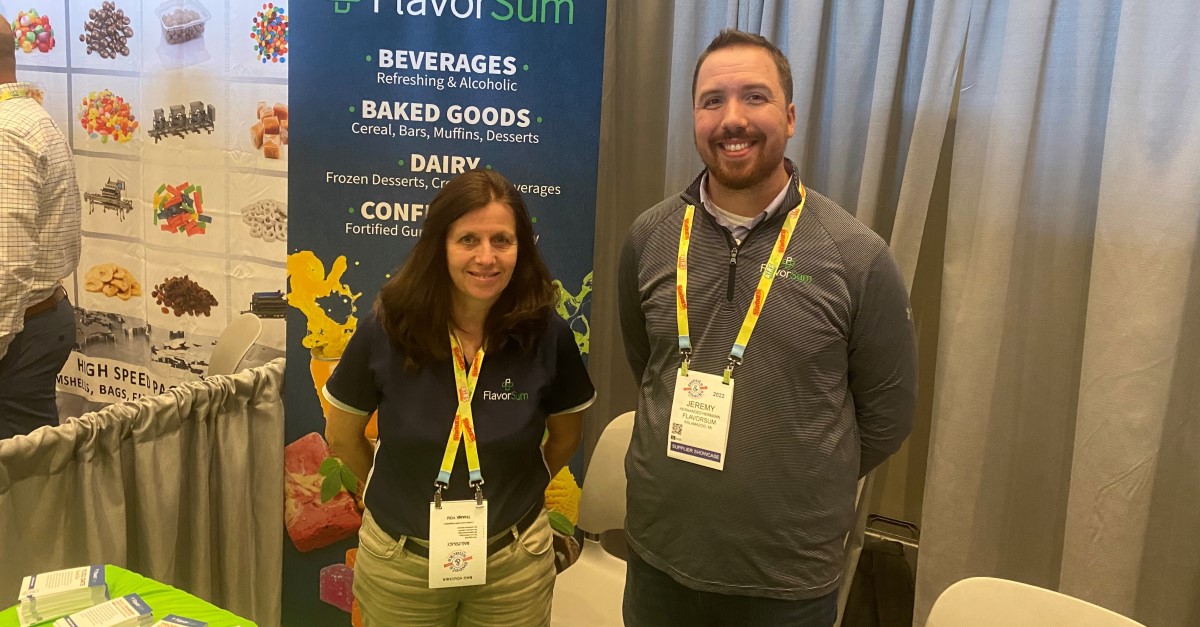 What Were the Key Trends from Sweets and Snacks Expo 2022 Spotlight?
In with the New and Old
In a recent blog post, we talked about why consumers crave nostalgic flavors. A big motivation for consumers to purchase 'blast from the past products' centers around the comfort and calm associated with the memories– in contrast to the uncertainty of the last few years. During the 2022 Sweets and Snacks Expo, a popular trend noted by Candy Industry Magazine was "Newstalgia". For instance, Bazooka Brands showcased their new Push Pop Gummy Pop-Its, a playful twist on the classic and beloved push pop candy.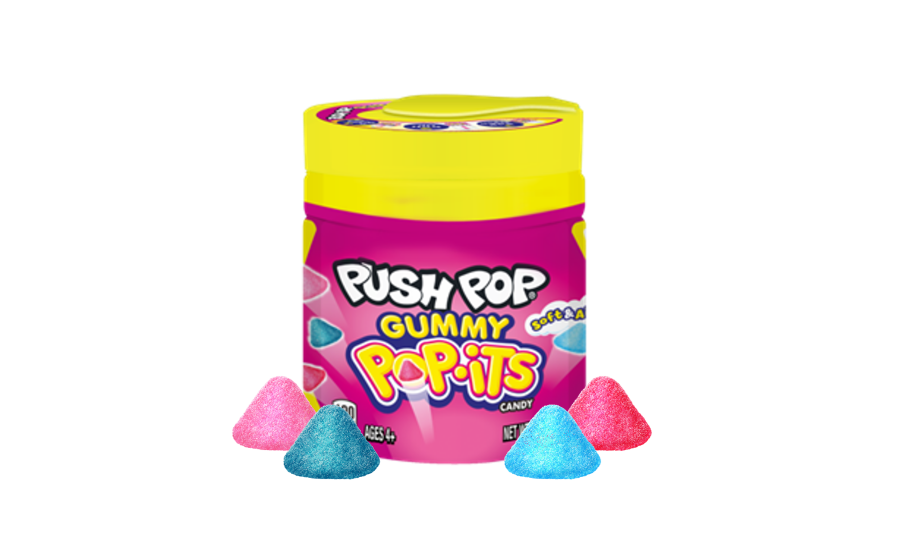 Plant-Based Twists on Classics
Nearly one in four people increased their plant-based consumption in the past year (Innova Market Insights). Confectionery and snack brands responded by launching innovations in the plant-based space. Plant-based snacks and candy products are no longer alternatives, now joining mainstream categories. The winner of the "chocolate" category for the Most Innovative Products Awards went to Lindt & Sprüngli (US) for their Classic Recipe Oat Milk Chocolate. The product boasts "non-dairy" labeling on the front of the package.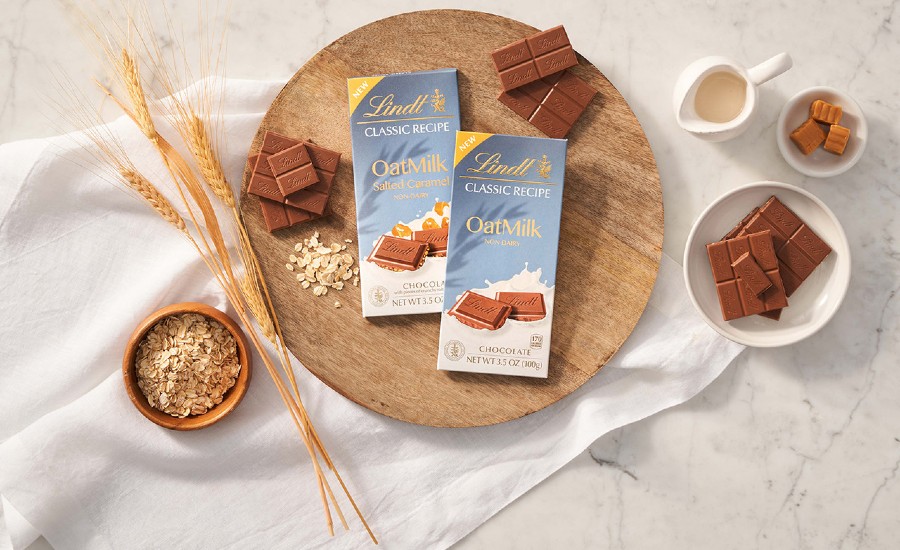 Flavor Exploration
We knew that 'sweet heat' would be a popular trend in 2022, with Pinterest searches for hot honey recipes up 155% year over year. (Pinterest). But we couldn't have predicted just how many brands would be launching the trending flavor pairing at the Sweets and Snacks Expo this year. Developers brought the heat and sweet in items such as chile limon pork rinds and peach habanero potato chips!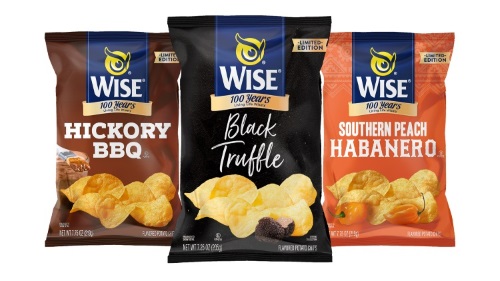 Deliver Your Next Flavorful Snack or Confectionery Product with the FlavorSum Team
Mark your calendars for Sweets and Snacks 2023 in late May, back in Chicago, IL! If you need support transforming your sweet treat or snack idea into a launch-ready product, achieving a target flavor profile that meets consumer needs is within reach. Our flavor and insights experts and applications team have the knowledge and tools to help you meet your flavor goals and launch timing. Reach out to our team to learn more.