People reach for non-alcoholic adult beverages for many reasons, including healthfulness, personal preference, lifestyle restrictions, and more. What was once a small pocket segment is now expanding to the mainstream. In fact, 58% of people are drinking more non-alcoholic and low-ABV cocktails than a year ago (2022 Bacardi Cocktail Trends Report, Global).
Are you exploring the non-alcoholic adult beverage space and looking for insights and inspiration? Join FlavorSum Director of Marketing Lisa Jackson as she takes you through our recent proprietary study on the topic. You'll learn about why people reach for alcohol-free offerings, as well as what they're looking for in the product category.
Click the thumbnail below to access the webcast: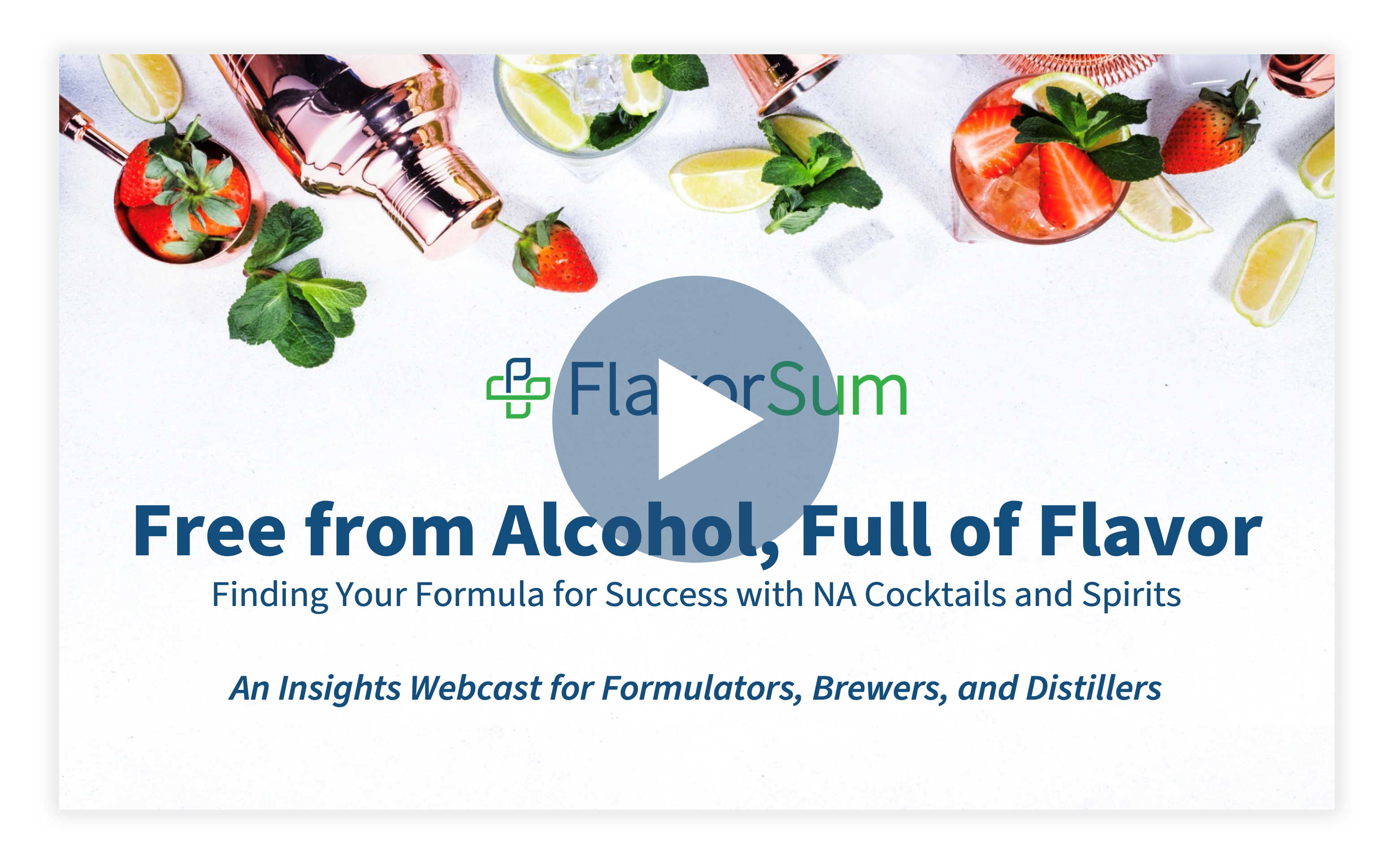 Craft Exciting and Delicious NA Beverage Products with Support from FlavorSum
This webcast showcases the different ways a great flavor partner can support your innovation process. A partnership with FlavorSum allows you access to innovation support including insights inspiration and trendspotting, flavor creation expertise, regulatory compliance knowhow, research and development, and more.