The gummy format offers a fun and flavorful eating experience for consumers who want to tap into added nutritional benefits. Mintel reports that gummy formats are now the number one way adults aged 35 and younger consume supplements.
Are you working on a gummy project with a formulation that includes flavor and function? Join FlavorSum Director of Marketing Lisa Jackson in our latest webcast as she examines growth drivers in the nutritional gummy market, consumer motivations for purchase, flavor trends, and much more.
Click the thumbnail below to access the webcast: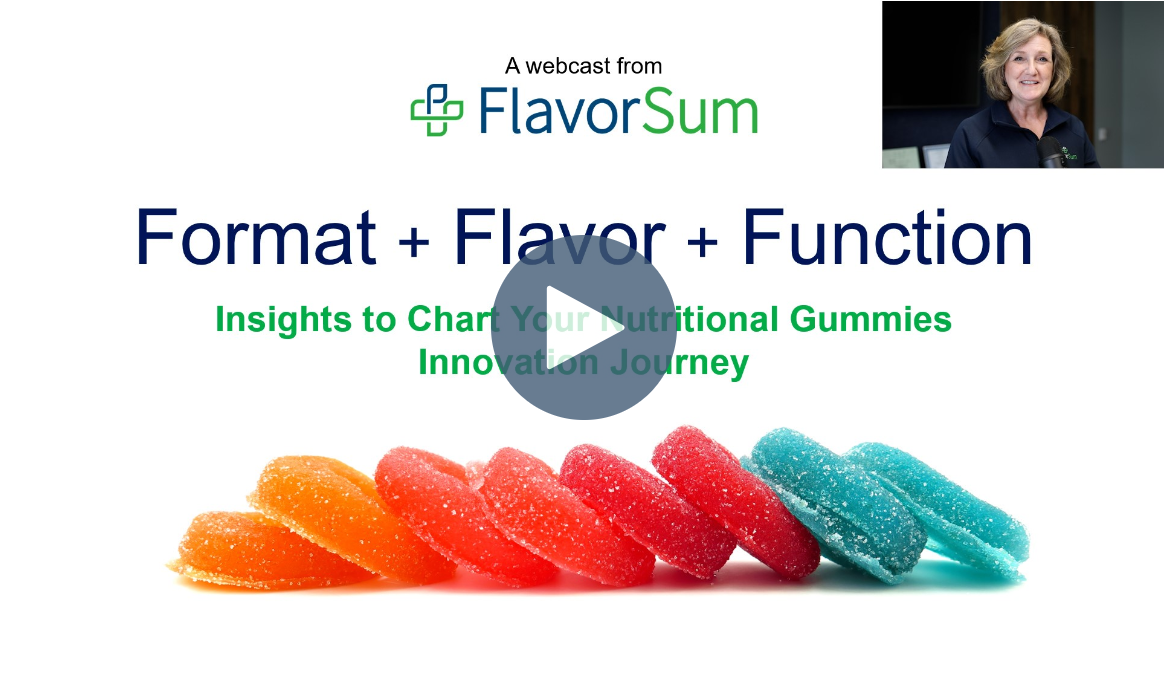 Ensure Launch Success in Nutritional Gummies
This webcast offers a glimpse into the different ways FlavorSum can support your new product development. Whether you need assistance with insights and trendspotting, flavor inspiration, regulatory compliance, or R&D and applications knowhow, our experts can help. Learn how you can deliver a delicious product that keeps consumers coming back for more.