According to a FlavorSum proprietary study, 56% of US adults are looking for purposeful beverages. As consumer demand grows, developers are tasked with creating functional beverages that deliver desired health and wellness benefits and great taste. Our latest webcast explores how manufacturers can stand out in the functional beverage space.
Are you working on a functional beverage project and looking for inspiration? Join FlavorSum Director of Marketing Lisa Jackson in our latest webcast as she examines the functional beverage market, including trending functional claims and ingredients, as well as formulating tips for a successful launch!
Click the thumbnail below to access the webcast: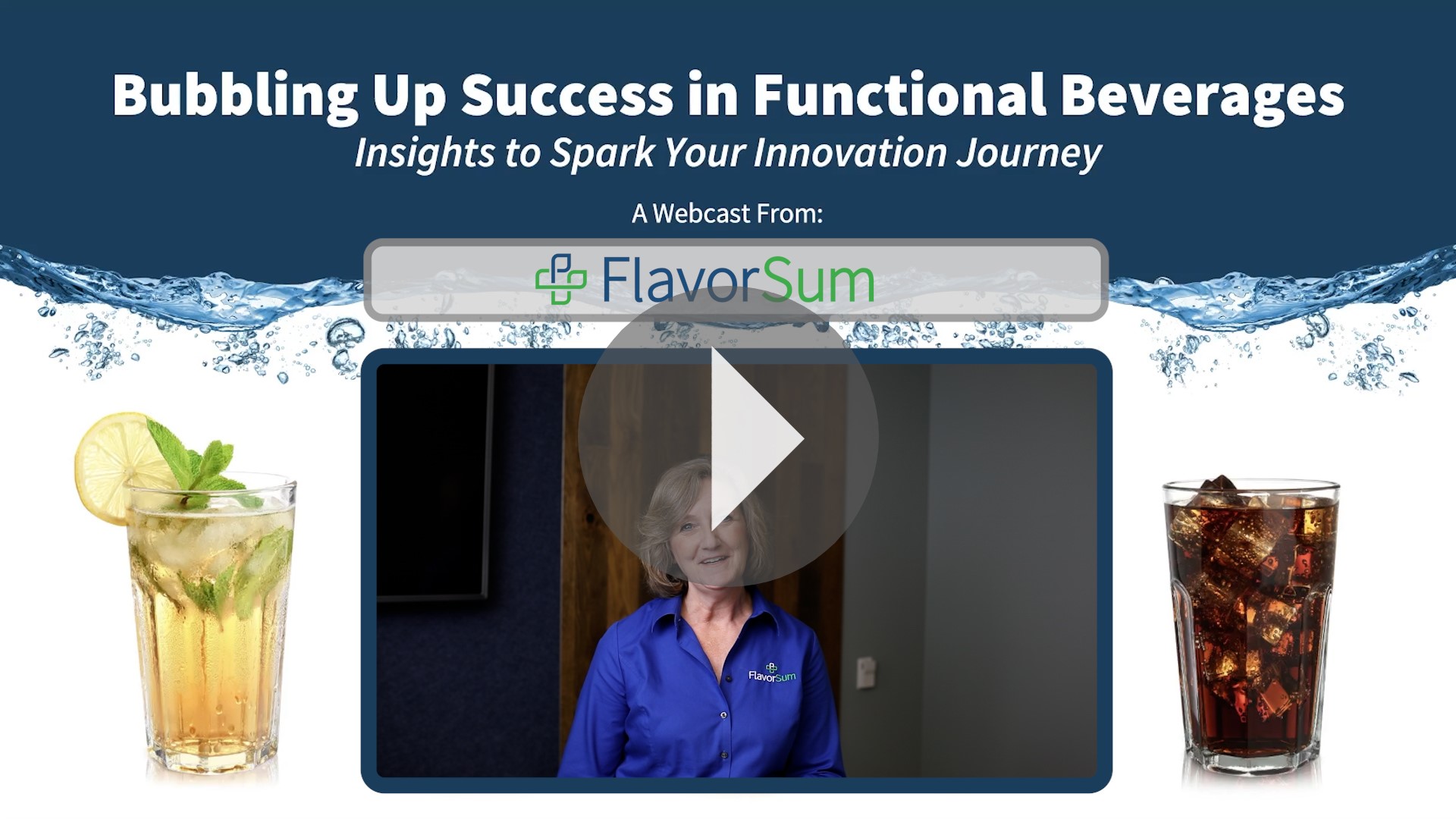 Deliver Delicious Functional Beverages with FlavorSum
This webcast offers a glimpse into the different ways a great flavor partner can support innovation. Partner with FlavorSum to access new product development support including expertise in insights and trendspotting, flavor inspiration, regulatory compliance, research and development, and more. Learn how you can deliver a delicious product that inspires initial purchase and repeat customer loyalty!