Last year brought major change and transformation to the food and beverage industry, and we're expecting no less from 2022. As producers continue to feel the impacts of supply chain challenges and evolving consumer demands, teams also face unique regulatory compliance hurdles to overcome.
Focus areas for manufacturers in 2022 include ensuring alignment with bioengineered labeling parameters, responding to the temporary COVID labeling provisions, and steps to take as sesame becomes an allergen. To prepare for some of these significant changes, we mapped out the 'need-to-knows' with help from our FlavorSum regulatory compliance experts.
National Bioengineered Food Disclosure Begins
Since July 2016 when Congress passed the National Bioengineered Food Disclosure Law, food and beverage manufacturers have been preparing to disclose bioengineered (BE) foods and ingredients on labels. With its implementation in 2020, or 2021 for small food manufacturers, companies big and small have been working towards labeling compliance with the final January 1, 2022 effective date.
In 2018, the U.S. Secretary of Agriculture Sonny Perdue announced the National Bioengineered Food Disclosure Standard (NBFDS). The standard, published by the USDA's Agricultural Marketing Service (AMS) ensures food manufacturers have a uniform federal standard for labeling and consumer communication about bioengineered foods. Food and beverage manufacturers use the standard for ingredient and labeling guidance and insights about validation and testing methods.
The USDA defines bioengineered (BE) foods as "those that contain detectable genetic material that has been modified through certain lab techniques and cannot be created through conventional breeding or found in nature." Manufacturers can include the BE labeling disclosure via text, symbol, electronic or digital link, text message or a combination of formats. The standard makes special allowances for small and very small packages and exemptions for certain raw materials via manufacturing processes or refinements.
"As the labeling disclosure goes into effect, the USDA will begin monitoring food and beverages in the retail market to ensure compliance," says Gwen Buffinga, President at Focal Alliance. She continues, "outside of conducting testing internally, food and beverage manufacturers can also partner with suppliers who can supply applicable documentation on BE status of raw materials in the manufacturer's supply chain to ensure compliant labels are continued to be used."
Timeline | National Bioengineered Food Disclosure
July 2016:

Congress passed the National Bioengineered Food Disclosure Law, directing the USDA to establish a national mandatory standard for disclosing bioengineered (BE) foods and ingredients to promote transparency for consumers.

December 2018:

USDA's AMS issues Final Rule for NBFDS.

January 1, 2020 (January 1, 2021 for Small Food Manufacturers):

Implementation of the NBFDS begins.

January 1, 2022:

The National Bioengineered Food Disclosure goes into effect for food and beverage manufacturers.
COVID-19 Temporary Labeling Allowance Continues
With COVID-19 came a variety of temporary provisions from the government to alleviate challenges spurred by the pandemic. For food and beverage manufacturers specifically, the FDA provided temporary relief on labeling restrictions to ease some supply chain challenges.
Beginning in May 2020, when the world started to feel the impacts of the pandemic, food manufacturers that were making minor formula changes could still use existing labels. The temporary guidance allowed developers to avoid significant manufacturing disruptions when disruptions seem to be the norm.

Allowable minor changes included:
The ingredient is negligible and is present at less than 2% of the formula

The ingredient is not a significant ingredient or a source for a label claim

The ingredient does not affect the finished product in function or nutrition

The ingredient being substituted for the labeled ingredient does not cause any adverse health effect

The ingredient is not a characterizing ingredient
In October 2021, the FDA extended the temporary provision until January 2022. The provision will remain in place while COVID-19 remains classified as a state of emergency. If the provision does end in January, food and beverage manufacturers will need to pivot around supply chain challenges in different ways to ensure they are labeling correctly. According to Buffinga, companies preparing for the end of the temporary provision have two options. She explains, "If food and beverage manufacturers switched ingredients due to supply chain constraints, they will need to either go back to their previous formulation or ensure their labeling reflects the changes they made during the COVID temporary allowance."
Sesame Becomes a Major Food Allergen
Eight major food allergens are part of the Food Allergen Labeling and Consumer Protection Act of 2004 (FALCPA). These major allergens are milk, tree nuts, eggs, peanuts, fish, wheat, shellfish, and soybeans. When FALCPA was released, this list of allergens represented 90% of US food allergies and severe allergic reactions. (FDA) If a designated major allergen is sold or used in a sold finished good, the manufacturer must specifically label the name of the food allergen source in "common language." (FDA)
The allergen regulations alleviate challenges for those who have allergies and those caring for people with allergies. FALCPA mandates labeling of the food source of a major allergen in one of three ways:
Directly listed as the full ingredient name:

Soy Lecithin and Wheat Flour

In parentheses following the name of the ingredient:

Lecithin (soy) and Flour (wheat)

Immediately after or next to the list of ingredients in a "contains" statement:
On April 23, 2021, the Food Allergy Safety, Treatment, Education, and Research (FASTER) Act was signed into law, declaring sesame as the 9th major food allergen recognized by the United States. The passing of the FASTER Act means that sesame will be subject to the same allergen label requirements from the FDA as the other eight major allergens. According to the Journal of American Medical Association, an estimated 1.5 million children and adults may have a current sesame allergy. (JAMA)
For food and beverage manufacturers, adding sesame to the allergen list has implications beyond regulatory compliance. "Whenever you're adding an allergen, it adds complexity into the food chain because you're not just impacting the labeling, but the whole manufacturing process," says Buffinga. Suppliers will need to ensure their facilities have proper safety precautions and labeling to showcase those safeguards.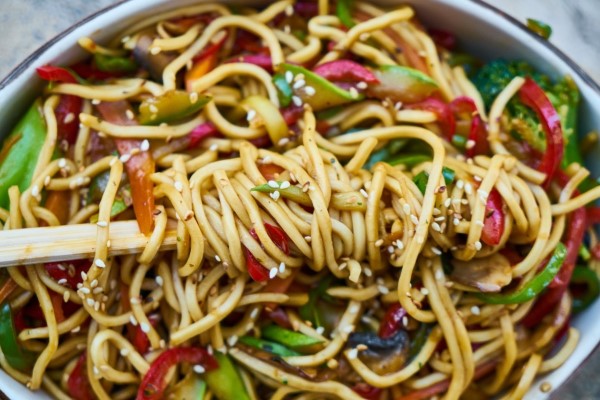 Timeline | Sesame as a Major Allergen
August 2004:

The Food Allergen Labeling and Consumer Protection Act of 2004 (FALCPA) is signed into law, establishing 8 major allergens: milk, tree nuts, eggs, peanuts, fish, wheat, shellfish, and soybeans.

January 2006:

FALCPA goes into effect, requiring that foods are clearly labeled to identify any use of the eight major allergens.

April 2021:

Congress passes the Food Allergy Safety, Treatment, Education, and Research (FASTER) Act, adding sesame as the 9th major food allergen.

January 2023:

FASTER goes into effect, requiring that goods are labeled to identify the use of sesame.
Additional Regulatory Issues to Watch in 2022
Proposed regulatory guidance introduced in 2021 that could affect food and beverage manufacturers in 2022 includes:
In May, the U.S. Senate submitted the Hemp Access and Consumer Safety Act of 2021. The legislation would amend the Federal Food, Drug, and Cosmetic Act (FD&CA) and classify hemp-derived CBD as a food and supplement ingredient. The FDA currently views hemp-derived CBD as a drug. If passed, the act would prioritize consumer safety, requiring manufacturers to comply with all existing federal regulations for the products that contain CBD.
The FDA intends to release a refresh of nutrition initiatives with a focus on health equity. The update will build on FDA's Nutrition Innovation Strategy that launched in 2018 and will emphasize "labeling."
The House Appropriations Committee asked for FDA clarification about the labeling of plant-based products that use dairy terms. By modernizing standards of identity, producers can maintain the basic nature and nutritional integrity of products while allowing industry flexibility for innovation to produce more healthful foods.

The FDA sent a Proposed Rule in November titled "Nutrient Content Claims, Definition of Term: Healthy" to the Office of Management and Budget (OMB) for review. The proposal would update the definition for the implied nutrient content claim "healthy." The rule would also revise requirements for when the claim "healthy" can be voluntarily used in the labeling of human food products. The intent of the proposal is to ensure that the claim reflects current science and federal dietary guidelines and helps consumers maintain healthy dietary practices. After the OMB review, which typically takes between up to 90 days to complete, the Proposed Rule could be publicly released if no significant changes are needed.



When you're tackling regulatory challenges, it's essential to partner with ingredient suppliers who can support those efforts. Partnering with a solutions provider, like FlavorSum, can ensure your regulatory compliance and speed to market. Reach out to a FlavorSum team member to see how we can kick-start your next project!