Snack foods are one of the more unique and diverse corners of the food and beverage world. From a protein-packed bar in the morning, a sweet something after lunch, or a shared bowl of popcorn during movie night, snacks offer endless flavors and formats.
Developers who want to capture consumer attention can explore the snack category as a broad avenue for innovation. Let's examine how snacking habits are evolving, how different generations view snacks, and the innovation opportunities to create snacks that align with consumer needs and satisfy the munchies.
Snacking Category Grows as Habits Evolve
The global snack food market may reach an estimated $732.6 Billion by 2026 (Global Newswire). What's driving this growth? According to the "Global Snack Foods Industry" report, the "receding line between meals and snacks is churning out additional opportunities for snacking." The report predicts that "future growth in the market will be driven by robust demand for functional snacks, including bars, chips, cookies and yogurt, and surging popularity of protein-fortified, organic, and natural snacks."
Snacks On the Go
As we discussed in a previous post, the shift to working and attending school from home lowered the demand for "on-the-go" snacks like energy bars. But with people returning to the office and school, commuting, and spending more time doing leisure activities outside the home, the demand for convenient snack foods is increasing steadily.
The "Global Snack Foods Industry" report also noted that bakery snacks (which include the bars subcategory) may reach a record 6.7% CAGR by 2026.
Blurred Lines
Once used primarily to help fill in gaps between meals, snacks are beginning to replace meals and become the main event. Over one-third (38%) of Canadian snackers agree that the line between regular meals and snacks is becoming increasingly blurry (Mintel). In 2021, 62% of global consumers reported replacing at least one meal with a snack (a 5% increase from 2019). And 45% of Americans reported consuming three or more snacks a day.
The Washington Post recently published an article on the art of "fending for dinner", or assembling a grazing plate from items already in the fridge. This type of snacking or "foraging" is more affordable than a full menu and a fun way to use leftovers and reduce food waste.
Social Snacking
The concept of social snacking has started to emerge in the mainstream, especially in Europe. Instead of gathering for a traditional meal, people gather to enjoy an assortment of foods on a charcuterie-style plate. As a recent Mintel report notes, social eating fits people's newfound priorities to stay in touch with loved ones. The social approach is also more affordable since costs can be split among the group. Smaller portions and community format can also encourage people to try more adventurous products or pairings in a low-risk environment.
How Does Snacking Vary Among Generations?
Snacking behaviors do evolve, but differences are less about what's hot on TikTok than specific needs. Younger consumers want convenience and functionality, while older generations are concerned about healthy snacking.
Gen Z
In the U.S., younger consumers are more likely to snack during the early morning and midday to satisfy hunger or boost energy. Over half (51%) of GenZ consumers say they snack on the go (Mintel).
Millennials
Millennials seek snacks for functional reasons like energy or boosting the immune system (Mintel). Although 91% of households enjoy salty snacks in the U.S., consumption is highest among Millennial consumers. Alternative salty snacks (vegetable or grain-based)  offer health benefits that appeal strongly to millennials.
Gen X and Above
Older consumers view snacking as an occasional treat and snack less than younger generations. Only 8% of U.S. consumers aged 55+ say they snack more than four times a day (compared to 30% of consumers aged 18-24). Brands can position products for older consumers by offering education on how snacking can be a form of healthy eating that sustains energy or manages glycemic index.
Where Are The Innovation Opportunities in Snack Foods?
Convenient Snacks with Functional Benefits
Although younger consumers may snack throughout the day, they want to avoid feeling guilty about making "unhealthy" choices. Fresh ingredients or functional benefits can help highlight nutritional value and help snackers feel good about reaching for a quick bite between meals. Snacks with an energy-boosting claim will be a good fit for younger consumers now that many are starting to catch up on out-of-home experiences they missed during the pandemic.
Launch Spotlight: Launched in August 2022, Mamma Chia's Organic Blueberry Acai Chia Prebiotic Squeeze Snack is made with organic chia seeds. The on-the-go snack supports digestive health by infusing vibrant fruits and fiber-rich prebiotics. In addition to convenience ("replenish on the move"), the brand is positioning the snack as a "satisfying burst that brings body, mind, and soul into a higher balance."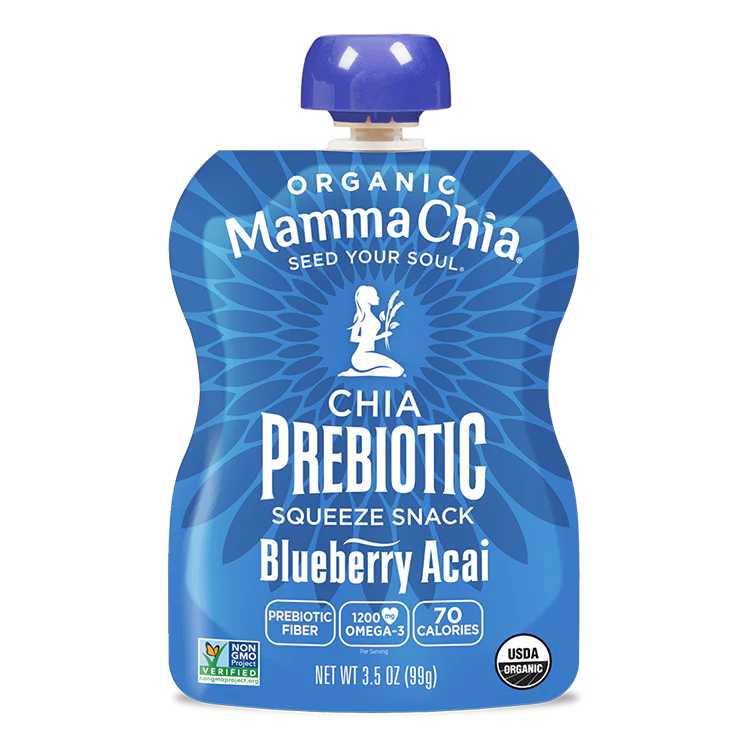 Highlighting Sustainability
Sustainability claims can help brands connect with people who value environmental vitality. But these efforts should extend beyond packaging. Around 90% of daily snackers care about the companies behind the products, including each business' treatment of employees, community impact around food access, and attention to sustainability practices (Food Institute). Brands have a unique opportunity to highlight their sustainability efforts and take responsibility for their impact on the environment.
Launch Spotlight: Hitting Aldi shelves in early August, Benton's Vanilla Oatmilk Upcycled Cookies are made with oat milk flour upcycled from the nutritious pulp leftover from oat milk production. The packaging defines upcycling as "creatively saving food that otherwise would be wasted" and claims "food waste is the fastest way to fight climate change and reduce greenhouse gas emissions."
Plant-Based Twist on Social snacking
Incorporating plant-based ingredients in snack offerings can boost healthfulness and bring variety and texture to social snacking occasions. Mintel notes people are more willing to try new foods and flavors in social settings and plant-based alternatives have potential as exciting additions to sharing platters.
Launch Spotlight: Sea Salt Puffed Kelp Chips from 12 Tides are described as nutrient-dense snacks made with North American kelp from regenerative small-scale ocean farms. These handmade chips are said to be full of vitamins and minerals and umami-packed flavor.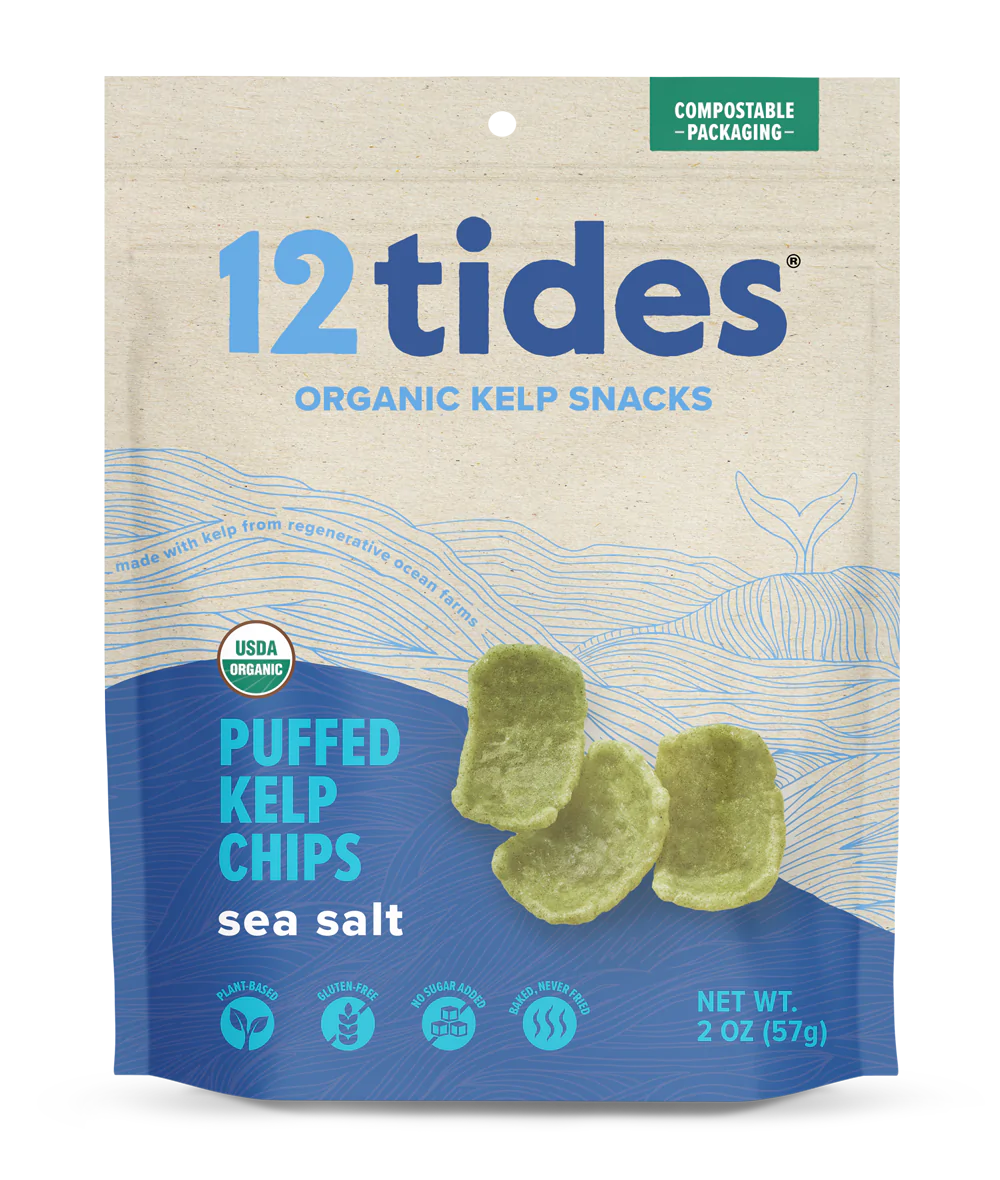 Where Are The Innovation Opportunities in Snack Foods?
Flavors lead the list of criteria people use to select snacks. In one study, 35% of respondents said that innovative flavors are more likely to influence their snacking choices. Almost three in four (73%) of consumers age 65+ agreed that flavor is the most important factor when selecting a snack.
Top Flavors by Number of Launches Over the Last 3 years (Mintel)
Sweet Biscuits/Cookies
Snack/Cereal/ Energy Bars
Cold Cereals
Fruit Snacks
Potato Snacks

Chocolate

Chocolate

Chocolate

Mango

Sea Salt

Vanilla

Chocolate & Peanut Butter

Cinnamon

Date

Vinegar & Salt

Peanut Butter

Peanut Butter

Fruit

Apple

Cheddar

Butter

Strawberry

Honey

Raisin

Jalapeno

Coconut

Chocolate & Mint

Honey & Almond

Strawberry

Cheddar & Sour Cream
Top Flavors Based on % Change from 2020 to 2021 (Mintel)
Sweet Biscuits/Cookies
Snack/Cereal/ Energy Bars
Cold Cereals
Fruit Snacks
Potato Snacks

Vanilla (+47%)

Apple (+250%

Strawberry (+400%)

Banana (+466%)

Cheese (+500%)

Butter (+33%)

S'mores (+100%)

Blueberry (+100%)

Apricot (+160%)

White Cheddar (+400%)

Peanut Butter (+31%)

Strawberry (+50%)

Cinnamon (+66%)

Fig (+150%)

Mesquite BBQ (+300%)

Snickerdoodle (+11%)

Chocolate & Peanut Butter (+37%)

Chocolate (+43%)

Prune (+133%)

BBQ & Smoke (+200%)

Chocolate (+14%)

Chocolate (+21%)

Honey & Nut (+20%)

Mango (+116%)

Cheddar & Jalapeno (+100%)
Is Your Next Snacking Innovation On Trend?
The journey toward a successful food or beverage product launch is always exciting and often challenging. Whether you're reviewing market dynamics, investigating flavor trends, or need help mastering formulation complexities, FlavorSum's team is here to help. Download our Innovation Journey Road Map or contact us with any questions.