In late 2021, the FlavorSum team presented predictions about food and beverage trends for the new year (see market trends Part 1 and Part 2). From wellness benefits, good-for-you beverages, and plant-based dairy to classic flavor profiles and the intersection of functionality and flavor—we explored innovation opportunities across the food and beverage landscape.
As we reach the mid-point of the year, let's check in with some of our predictions and examine how we're stacking up against 2022 trends.
Overall Innovation Has Slowed, But Beverage and Confectionery Gains Traction
The events of the past few years have affected almost every industry. Supply chain shortages, staffing challenges, and inflationary pressures have contributed to brands slowing the release of new products. Launch activity across foods and beverages declined by almost 9% in the past 52 weeks (Mintel). Still, examining specific categories reveals some noteworthy gains, especially in beverages.
Beverages in the Spotlight
Food and Beverage Launches


Subcategory

% change




(compared to the previous 52 weeks)

Sports & Energy Drinks

+67%

Carbonated Soft Drinks

+33%

Sugar & Gum Confectionery

+26%

Alcoholic Beverages

+15%

Nutritional Drinks & Other Beverages

+12%
Citrus and Fruit Flavors Featured in Growing Beverage Subcategories
Looking through the flavor lens at beverage subcategories with more launch activity shows a clear trend toward citrus and fruit profiles. In the sports drink category, flavor pairings were more popular, accounting for three of the top five growing flavors.
Growing Flavors in Beverage Subcategories

Subcategory

Flavor

Sports Drinks

Lemon & Lime (+400%)

Fruit & Punch (+200%)

Watermelon (+100%)

Lime & Cherry (+100%)

Orange/Sweet Orange (+33%)

Energy Drinks

Pineapple (+300%)

Watermelon (+125%)

Black Cherry (+100%)

Grapefruit (+100%)

Mango (+100%)

Carbonated Soft Drinks

Apple (+500%)

Strawberry (+500%)

Lemon & Lime (+400%)

Ginger Ale (+300%)

Cola (+233%)
Where Are Consumers Turning for Functional Benefits?
According to Mintel, the past two years revealed to many consumers that 'health cannot be taken for granted.' As a result, people have a heightened focus on setting and achieving nutrition and wellness goals. And consumers increasingly turn to foods and beverages for solutions. Our 2021 study found that 63% of Americans and 74% of Canadian consumers actively look for functionality in their purchased foods and beverages (FlavorSum Study).
In Part 1 of our 2022 trend predictions, we forecasted that consumers would seek "good-for-you" beverages as they sought purposeful benefits to fit their health and lifestyle goals. According to Mintel, drinks featured prominently in launches with a functional claim.
Launches with a Functional Claim

Category
% change
(compared to the previous 52 weeks)

Soup

+350%

Alcoholic Beverages

+133%

Sports & Energy Drinks

+83%

Carbonated Soft Drinks

+27%

Water

+24%
Other notable categories with more launches highlighting functional claims include nutritional drinks (+9%), breakfast cereals (+9%), and RTD iced tea and coffee (+8%).
Top functional claims:
Vitamin/Mineral Fortified (+37%)
Immunity Support (+30%)
Skin, Hair, & Nail Health (+28%)
Beauty Benefits (+25%)
Weight & Muscle Gain (+16%)
Brain Health (12%)
Heart Health (11%)
Launch Spotlight: New products are tapping into the relationship between immunity and flavor. Crazy D's Ginga' Kick Sparkling Prebiotic Soda combines the functional claims of immunity support and prebiotics with flavors like lemon, ginger, and turmeric. Ginga' Kick launched in May 2022 and touts plastic-free, 100% recyclable, net carbon neutral cans.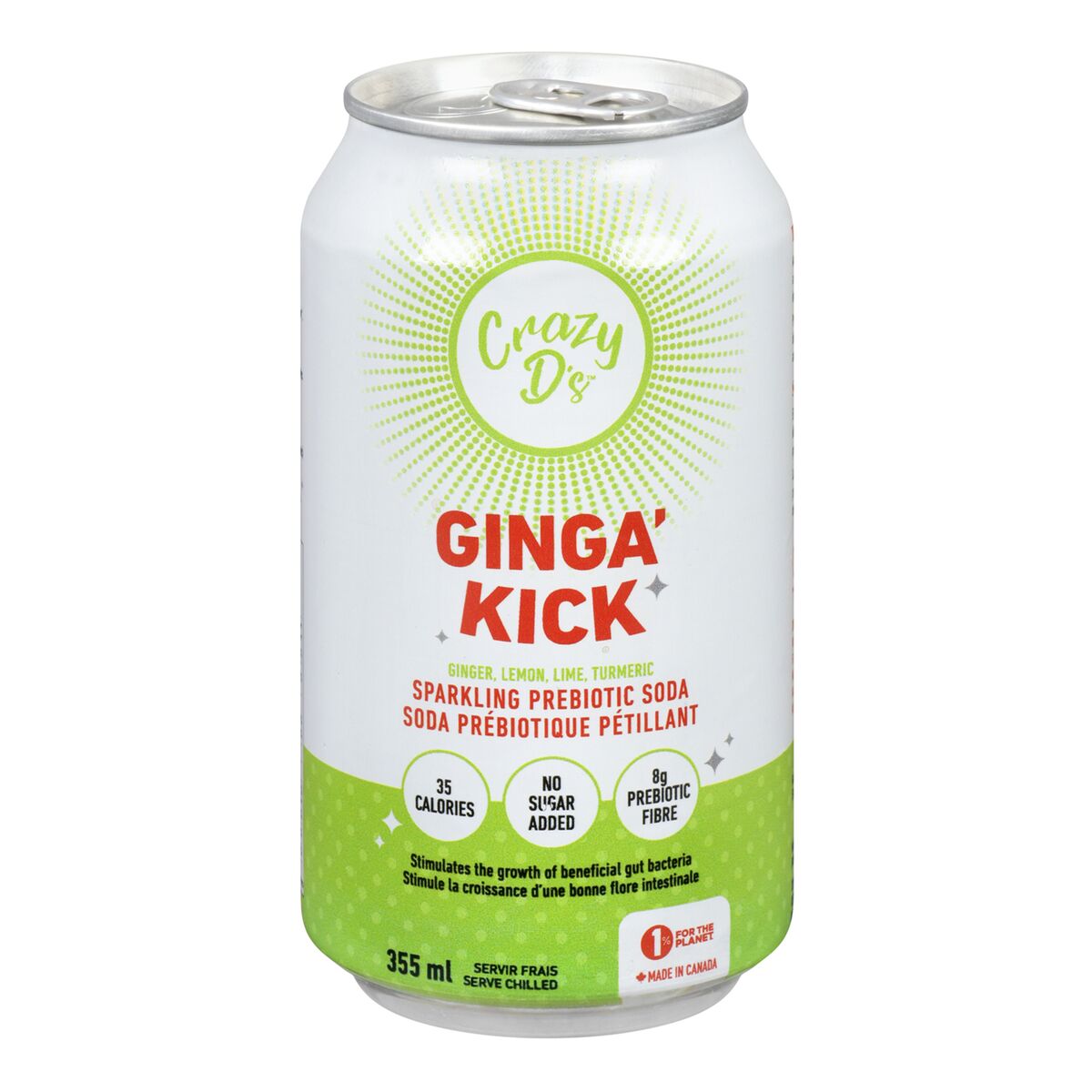 Launch Spotlight: We also predicted the rise of breakfast staples with a functional twist. Products like Adapto Foods Maple Energy Oats (launched in March 2022) add variety to breakfast time with "feel-great oatmeal with premium organic ingredients and fortified with a natural adaptogen boost."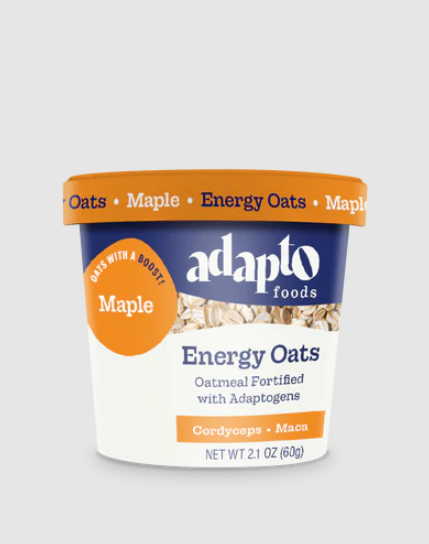 Plant-Based Dairy Innovation
Plant-based positionings sprouted across foods and beverages over the past few years, and recent launch activity shows growth isn't slowing. Mintel reports that plant-based dairy launches increased 16.2% over the previous 52 weeks. To mitigate the consumers' risk of trying a plant-based product, producers often incorporate tried-and-true flavors. Part 2 of our "Food and Beverage Market Trends for 2022" discussed the continued popularity of simple and nostalgic tastes. Launch data for plant-based dairy reveals gains in the creamer and ice cream subcategories with flavors centering on classics like chocolate and vanilla.
Plant-Based Dairy Subcategories and Flavors

Subcategory
% change (compared to the previous 52 weeks)
Popular Flavors

Creamers

+133%

Unflavored

Hazelnut

Vanilla

Ice Cream & Frozen Yogurt

+118%

Vanilla

Chocolate

Cookies 'n Cream

Drinks

+12%

Unflavored

Vanilla

Chocolate
Launch Spotlight: Nostalgic flavors like cookies n cream and cookie dough also feature in plant-based frozen desserts. Launched in May 2022, Wicked Kitchen's Cookie Dough Ice Cream features a lupin bean and coconut oil base with cookie dough nuggets and chocolate chips.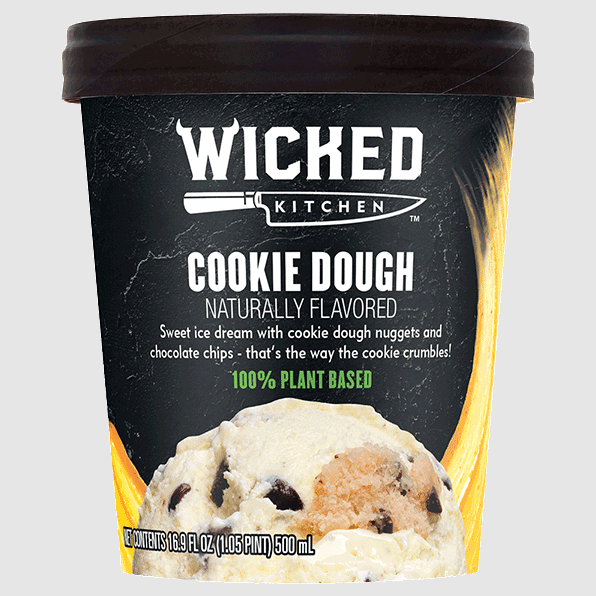 Launch Spotlight: Another recent good-for-you beverage incorporates adaptogenic mushrooms into plant-based dairy. Lifeway's booth at Expo West featured the new MSHRM Oat, a functional mushroom beverage made with cultured oat milk. MSHRM Oat is available in three varieties tailored for specific benefits: calm, relaxation, and immune support.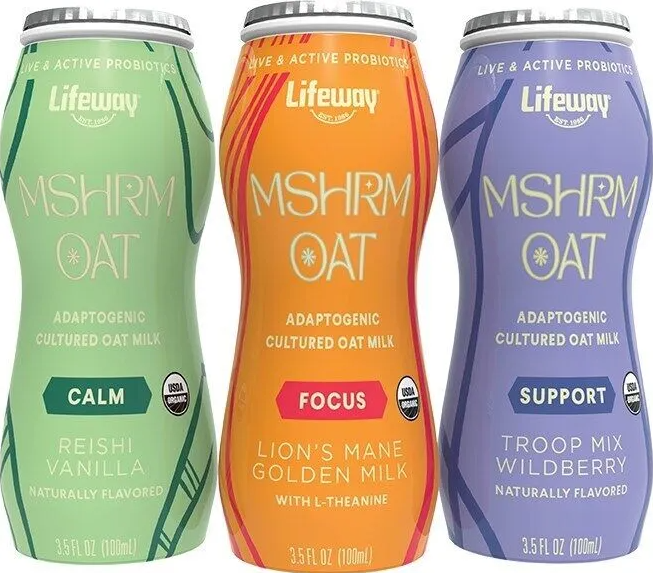 Flavor Trends: Classics and Nostalgia
As we highlighted previously, consumers tend to gravitate toward nostalgic flavors during turbulent times and seek simplified or versatile flavor profiles to save money on food and drink.
While some nostalgic flavors like marshmallow and peanut butter are in fewer launches, more complex variations like s'mores (+94%) and PB&J (+25%) are gaining ground.
Launch Spotlight: Screamin' Sicilian Pizza Co. recently paired a nostalgic flavor profile with a fun format. The S'Mores Dessert Pizza features graham crackers, marshmallows, fudge sauce, and artisan crust. In April 2022, Edmund's Oast launched a Peanut Butter & Jelly Ale.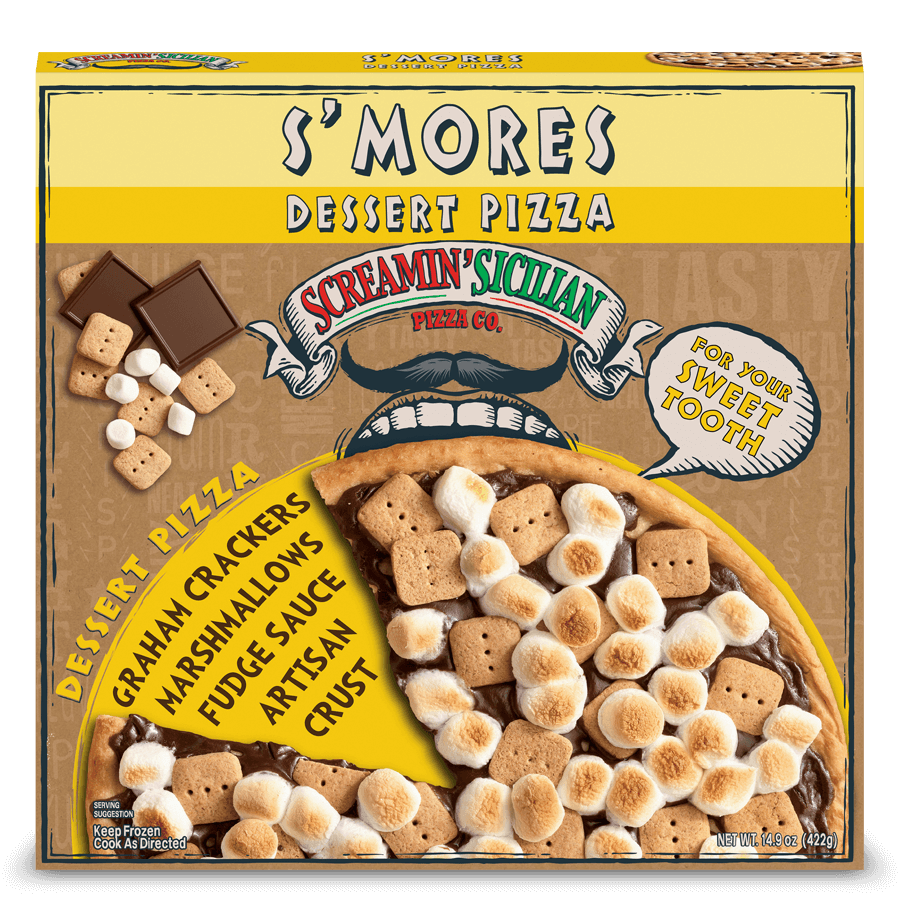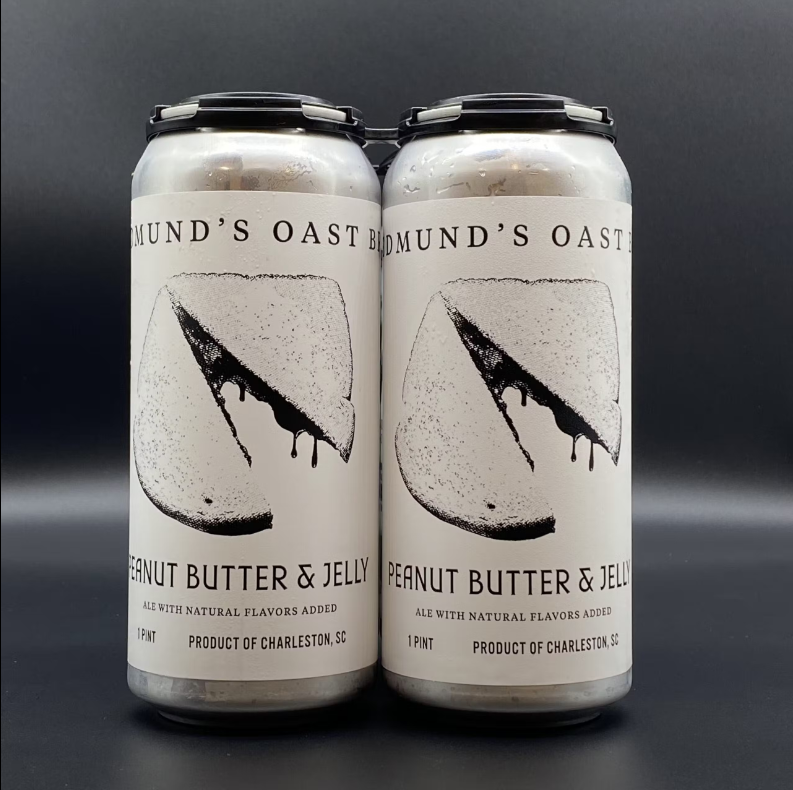 Classic flavors like chocolate, vanilla, and strawberry still account for the biggest share of new launches, although growth has slowed in the last 52 weeks.
Flavors with the most launch activity:
Chocolate
Vanilla
Strawberry
Orange/Sweet Orange
Peanut Butter
Raspberry
Lemon
Berry
Almond
Blueberry
Novel Tastes: Sweet Heat
While some consumers crave the classics, many seek ways to expand their palate. In Part 2 of our 2022 predictions, we featured sweet and spicy flavor pairings as an area of expected growth.
During May's Sweets and Snacks Expo, some of the biggest names in sweet and salty treats came together to showcase their latest innovations. And while we typically think of our snacky indulgences as sweet or salty, many recent launches bridge that gap with sweet heat flavors. The 'Most Innovative Product Award' winner for Meat Snacks, 4505 Meats, took the prize with their Chile Limon Chicharrones. Other notable sweet and spicy flavor pairings for the show included peach habanero potato chips and chili strawberry chewy candies.
Launch Spotlight: What's one category where you wouldn't expect to see sweet heat?? Would we be right if we said marshmallows? Marshmallow brand, Yummallo, showcased their unconventional treat at the Sweets and Snacks expo. The brand recommends pairing Spicy & Sweet Marshmallows with dark chocolate for a memorable indulgence.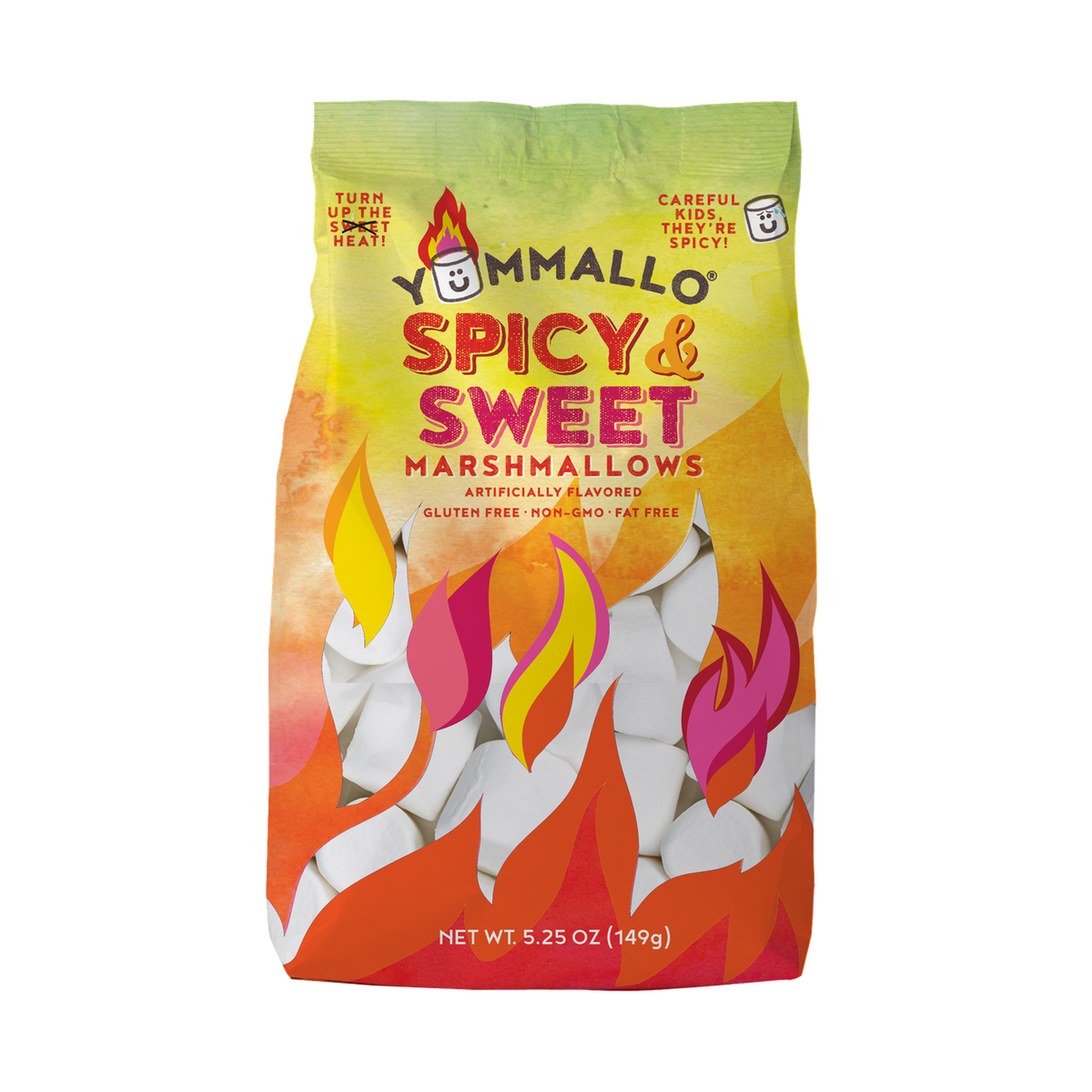 Is Your Next Innovation On Trend?
The journey toward a successful food or beverage product launch can be both exciting and challenging. Whether you're analyzing market trends, looking for some flavor inspiration, or need help overcoming formulation challenges, FlavorSum's team is here to support you. Download our Innovation Journey Road Map or contact us with any questions.