As the year starts to wind down, the FlavorSum team is looking optimistically to 2022 for innovation and ideas! We are expecting carry-over from 2021 into the new year, but we are enthusiastic about new and expanded opportunities for flavor to stand out in the food and beverage space.
Flavors That Make Life Easier
Keep it Simple
In a recent report, Mintel highlighted the consumer appeal of a simplified flavor profile, not just on the palate but also on the wallet and mood. As the population continues to feel the effects of COVID 19, stress related to financial hardship is still prevalent. Flavor becomes especially relevant in this discussion as we see 34% of adults indicating high grocery bills as the top factor negatively affecting their finances during the pandemic (Mintel). By purchasing products with simple or versatile flavor profiles, consumers can achieve greater flexibility with the food they buy, allowing for adaptable meal planning and less waste.
Stand Out Statistic: 40% of US consumers choose ingredients they can use in a variety of meals to save money on food and drink (Mintel).
Blast From the Past
During turbulent times (like a global pandemic), humans seek ways to ease uncertainty. This behavior can manifest in daily life through searching for the comfort of familiarity or nostalgia for a better or less complicated time. In 2022, we expect to see consumers continuing to pursue that comfort by reaching for flavors that they know and love. Consumers will look for flavors that instill that calming sense of nostalgia, such as s'more, cookies n' cream, and peanut butter.
Stand Out Statistic: 71% of US consumers say they enjoy things that remind them of their past (Mintel).
Twist on a Classic
One approach food and beverage manufacturers will continue to use to entice hesitant consumers to try new tastes is pairing proven favorite flavors with new entrants. By appealing to the need for the familiar, but adding a little bit of flair, producers improve the likelihood of consumer trial. Food and beverage manufacturers are expanding this trend with global and botanical flavors such as brown sugar boba and lavender lemonade.
Stand Out Statistic: 41% of US consumers are interested in trying new flavors that are similar to their favorites (Mintel).
New taste experiences
Let's Get More Global
As the world becomes more connected virtually, consumers increasingly find ways to experience tastes from other countries outside their homes. Mintel's recent report on desserts and toppings highlights ethnic-inspired desserts as "gaining traction in the US." The report showcases product launches such as a Vietnamese coffee cheesecake and a Taiwanese bubble milk tea mochi. With other flavors like Asia-inspired Ube and Yuzu seeing increased awareness and interest in the United States, the global trends are here to stay.
Stand Out Statistic: Global beverages will increasingly become part of the dining experience (Technomic, Inc, 2020).
Sweet Heat
With experiences such as "The One Chip Challenge" featuring the "world's hottest chip" going viral on TikTok (428.0M views), consumers are interested in spice, but just how much? Sweetness can help tame some heat in a sweet and spicy product and bring consumers a unique and complex flavor profile. According to Pinterest's 2021 predictions report, "salt and pepper just don't cut it anymore." Elote or honey sriracha are recent examples illustrating how sweet and spicy can complement each other and create a delicious product.
Stand Out Statistic: Year over year searches for hot honey recipes increased 155% on Pinterest. (Pinterest)
Return to Nature
If trending TikTok videos are predictors of what's to come, earthy flavors are ready for growth. With the hashtag "goblincore" garnering 661.1M views on the video app, we are witnessing a population of people attempting to find unity with nature and earth. Goblincore is the appreciation of the aspects of nature not typically considered beautiful. We envision this trend coming to life through flavors like mushroom and more bitter botanicals such as rosemary.
Stand Out Statistic: In the US, 24% of consumers report eating more earthy flavors compared to a year prior, rising to 31% of 18-24s (Mintel).
The Intersection of Wellness and Flavor
Immunity and Flavor
The idea of immunity-boosting is not new, but it undoubtedly gained heightened recognition during the COVID-19 pandemic. With consumers continuing to prioritize their health, we expect to see an increase in foods and beverages bolstered with immunity claims. Consumers have inherent associations with immunity and flavors, such as citrus flavors that naturally offer vitamin C and antioxidants.
Stand Out Statistic: 43% of US consumers agree that healthfulness has become a more important food choice factor since the pandemic (Mintel).
Stress Relief and Flavor
As mentioned in our "Food & Beverage Market Trends for 2022: Part 1" blog post, more consumers are shopping for products offering benefits beyond basic nutrition. In a year when stress will likely remain prevalent for the general population, consumers will turn to foods and beverages to help alleviate those feelings, starting with flavor. Consumers often create associations between feeling good and flavor without even knowing it. We looked at top flavors by mood-related label claim to better understand the link between taste and experience.
Top 5 Flavors by Label Claim:

Relax
Calm

Sleep/Stress

Relief

 Berry
 Chocolate
 Berry
 Citrus
 Citrus
 Chocolate
 Orange
 Honey & Lemon
 Orange
 Mint
 Berry
 Citrus
 Lemon
 Matcha
 Cranberry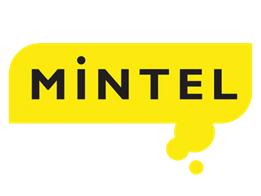 Partner with FlavorSum to Chart Your Path to Success with Food & Beverage Innovation in 2022
As you explore opportunities to connect consumers with your brands in 2022, the FlavorSum team is here to support you. You'll find flavor expertise, consumer insights, and commercialization resources to fuel your next launch. We're relentlessly devoted to helping growing food and beverage companies create great-tasting products that align with consumer needs and inspire brand loyalty. Contact us to talk about your plans for 2022 (and 2023)!