Creating tasty and fun foods and beverages that keep kids (and parents) interested and coming back for more is a unique challenge. Not only do kids' preferences differ and often change, but parents want to make sure the items in the cart have the right nutritional benefits.
And while the parents and children's food choices may diverge, there is definitely a sweet spot in the middle. Let's examine the preferences of each audience and ways food and beverage producers can craft products that appeal to kids and have the benefits and qualities that parents want.
Which Flavors Appeal to Kids?
Although infants are born with a predisposition for sweetness, sensitivity to the complete range of tastes fully develops between 12 and 19 months. And children as young as age 3 begin expressing preferences for different tastes. Formulating foods that kids love starts with understanding the flavors that appeal to them across categories.
Flavor Preferences Change with Age
While many flavor preferences form very early, kids still experience shifts in the flavors they like as they grow.
Kids under seven tend to like flavors that are natural, simple, and easy to understand. Classic flavors like vanilla, chocolate, and strawberry and flavor combinations like peach blueberry tend to work well.
Kids between eight and twelve prefer more exciting tastes. "Fantasy" flavors like

superman ice cream

or unique flavor combinations are popular in gum, beverages, and yogurt. Cool-sounding, real-world fruits like dragon fruit can also satisfy this age group's desire to be more adventurous with food and beverage choices.
Teenagers prefer more adult flavors like coffee or chocolate. Chocolate flavors designed for younger kids tend to have more dairy notes, while chocolate for teenagers can include nuances like mocha or cappuccino and deeper, darker chocolates. Teenagers also like extremes like extra caffeine, spicy, or sour.
Kids Love Sweet Classics
Kids love classic flavors, especially when it comes to candy. Milk chocolate and berry flavors are among the most popular, with 70% of kids saying milk chocolate is their favorite candy bar (Food Dive). Berry flavors are top choices for gummies. Strawberry and watermelon are popular flavors for hard candy.
Top Flavors by Top Product Launches Targeting Kids Aged 5-12

(North America)

Gummies

Lollipops

Cold Cereals

Cookies

Bars

Strawberry

Strawberry

Marshmallow

Chocolate

Chocolate

Cherry

Blue Raspberry

Berry

Honey

Marshmallow

Orange

Watermelon

Chocolate

Vanilla

Peanut Butter

Grape

Cherry

Cinnamon

Cinnamon

Apple & Cinnamon

Watermelon

Green Apple

Honey

Strawberry

Berry
Breakfast for Dinner, Anyone?
Chartwell K12, a company that creates custom dining programs for over four thousand schools around the U.S., notes that breakfast food is a big crowd-pleaser with school-aged kids. A breakfast burrito or a sausage, egg, and cheese biscuit sandwich are menu favorites—no matter the time of day. Smoothies that combine fruit and yogurt are also a popular choice and can be a good solution for busy schedules. Bringing breakfast flavors into new categories is a novel way to connect with children and parents. For example, a berry flavor from cereal crossing over onto a popcorn snack gives kids a sweet-and-salty treat in a lower-sugar snack that parents can approve (and enjoy, too).
Spark Flavor Creativity with Input from Kids
Kids are all about the visual appeal, especially if something catches their eye on the grocery store shelf. Mintel advises establishing a fun relationship with kids by involving them in the product innovation process, from choosing flavors to package design. Hoping to inspire some creativity, Juicy Juice recently hosted a Happy Artist contest in the U.S. that prompted kids to draw what makes them 100% happy.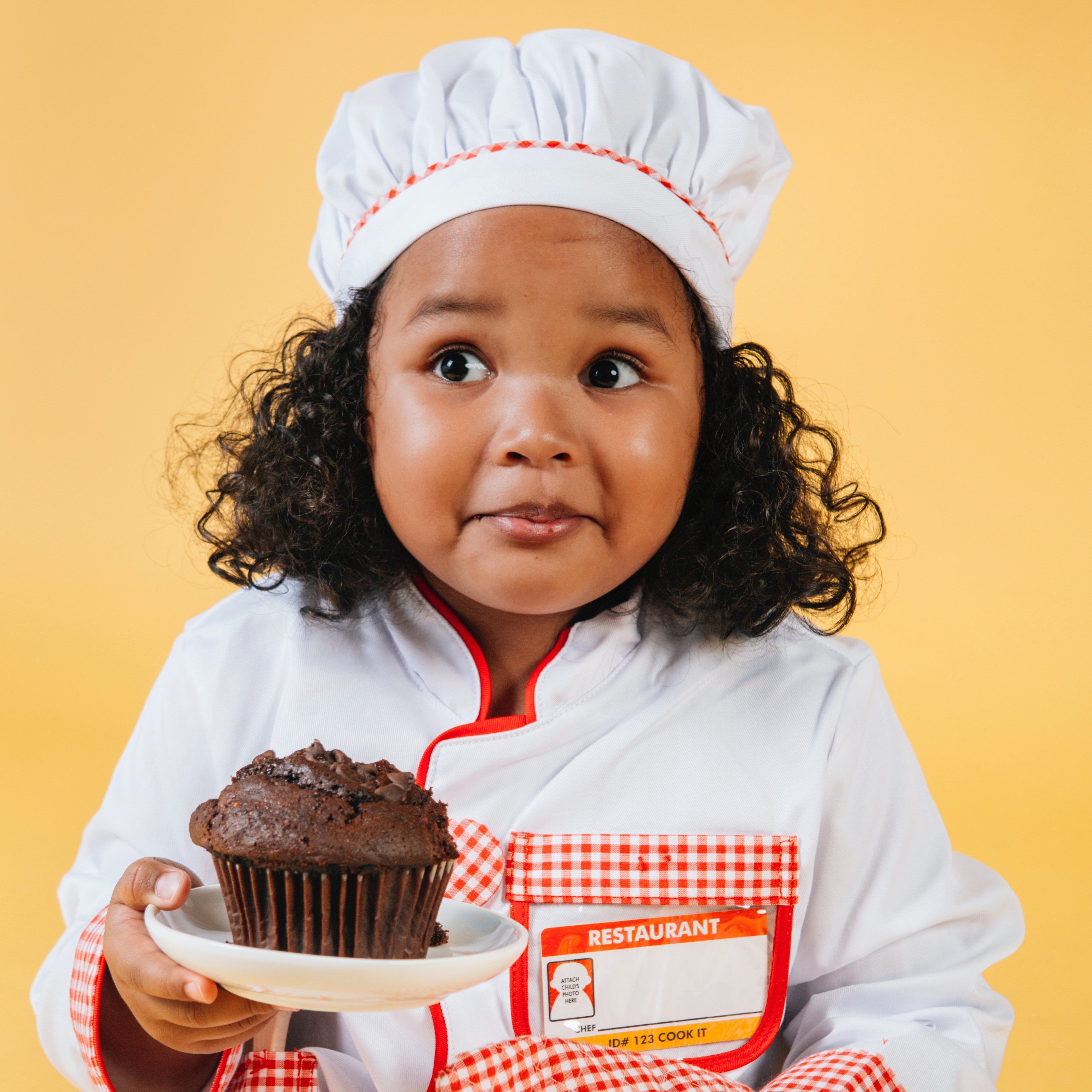 What Flavors Influence Parents?
Children often plead a compelling case for putting a new flavor or food in the shopping cart. But crafting products that will stay in the cart and entice parents to buy again takes a formula that addresses parental priorities.
Make Healthy Options an Easy Choice
While kids look for fun flavors and colors, parents want healthy choices. Highlighting natural ingredients, no added sugar, or protein can help parents feel more confident when choosing more health-conscious products for their kids.
Proper Good's Ready Oatmeal had parents in mind when they launched a pre-cooked, shelf-stable oatmeal targeted at making mornings a bit less chaotic while still getting a healthy, tasty breakfast. Chia, flax, hemp seed, and coconut oil make for a high-fiber and filling breakfast with added appeal from kid-friendly flavors like apple cinnamon and chocolate, peanut butter, & banana.
Give a Boost with Benefits
One of the myriad effects of the COVID-19 pandemic has been parents' concern for their children's wellbeing. Mintel reports that 28% of parents in the U.S. are worried about their children's stress levels and are looking to nutrition as a solution.
Parents may prefer products with a little extra boost, whether giving products a functional benefit with probiotics or including ingredients that support brain health. Flavors can play a role here too, as consumers often have flavor associations with different mood benefits. For instance, flavors like berry, citrus, and mint are popular for products that promote relaxation (Mintel).
Millennial Parents Want Ethnic Options & Comfort Food
Millennials now make up the majority (59%) of parents with small children. A driving force behind the foodie movement, millennials now want to see more internationally-inspired food options for their kids. Incorporating global flavors such as yuzu or ube will appeal to millennial parents looking to expand their child's palate.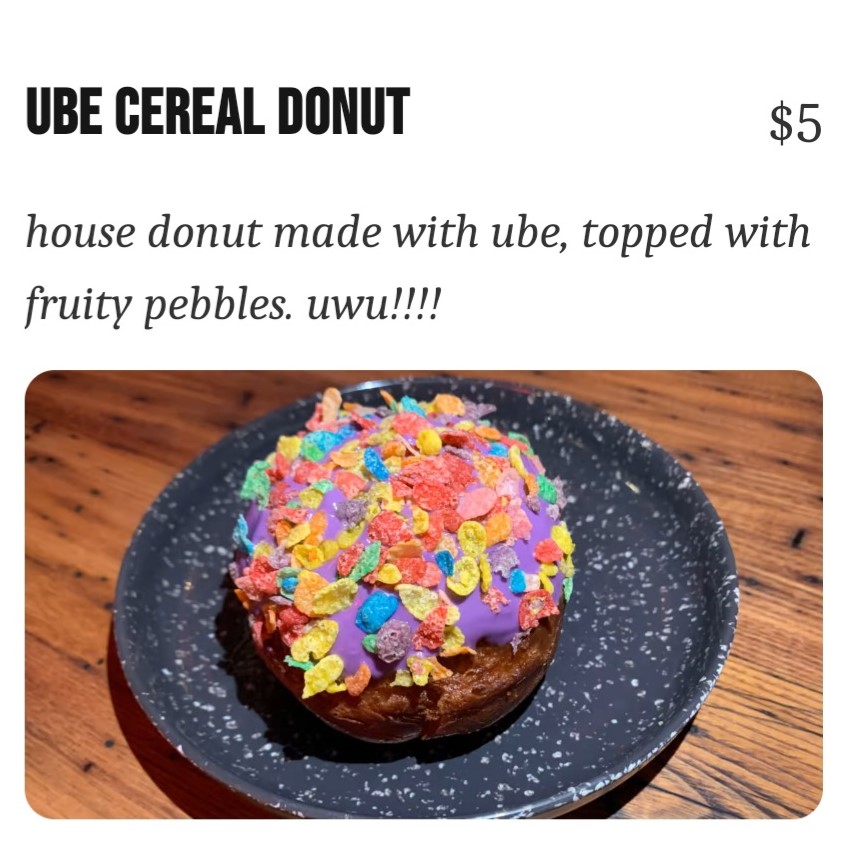 Café Menu, Colorado. Ube offerings are showing up on menus across the United States.
And while many parents are looking for new tastes for their children, consumers seeking security and consistency will often turn to comfort foods to deal with stress. For Millennial parents, sharing dishes like mac and cheese or peanut butter and jelly with their kids could include an approachable adventurous or healthy twist to old classics. Adding a bit of Havarti to the 'mac', fresh blueberries to PB, or using bread with inclusions like raisins brings fun and new flavors to the table.
Making a Difference
Millennial parents (and their kids) are more aware of environmental and sustainability concerns. Brands who wish to stay relevant will need to address sustainability concerns related to ingredient sourcing and product packaging. New launch claims around environmentally friendly packaging, recycling, and sustainability on kid's juice have grown since 2019 (Mintel).
Looking for a Solutions Partner?
Whether you're looking for flavor inspiration or need help with formulation challenges, it's essential to work with solutions-focused partners like FlavorSum. Our experts are ready to bring your innovative ideas to life and help craft products that create brand loyalty with kids and their parents.