Though we are adjusting to reduced restrictions, many habits and activities that emerged during the pandemic are sticking around. Travel limitations and the switch to at-home working and schooling shifted how people experience other cultures. Many began cooking more meals at home and experimenting with their favorite dishes from around the world. Social media was, and continues to be, flooded with cooking videos of people exploring Asian, African, and other cultural cuisines they normally wouldn't try at home.
Data shows consumers have a definite interest in international flavors:
Nearly 80% of Canadian adults believe internationally inspired foods are good ways to experience other cultures (Mintel).
In the US, 28% of adults wish it were easier to try new flavors at home (Mintel).
55% of shoppers order global goods from grocery prepared foods sections at least once a month (Technomic).
Food and beverage manufacturers have an opportunity to position regional and international flavors as "virtual tourism for the tastebuds" (Mintel) and craft intentional moments for people to explore other places and cultures without leaving the house.
Global Flavors On the Shelf
Mintel's launch data shows a growing variety of international flavors on grocery store shelves. The charts below feature cultural flavors with more complex profiles like dulce de leche, churro, and tiramisu alongside regional fruits and vegetables like yuzu, ube, and guava.
Global Flavors from Recent Launch Data

(by number of launches over the last three complete years)

Frozen Desserts
Confectionery
Bakery
Non-Alcoholic Beverages
Alcoholic Beverages

Tiramisu

Matcha

Sesame

Tropical

Irish Cream

Dulce de Leche

Marzipan

Ube

Guava

Passionfruit

Matcha

Tamarind

Chili

Turmeric

Guava

Tropical

Dulce de Leche

Matcha

Pina Colada

Pina Colada

Guava

Tiramisu

Adzuki

Matcha

Anise
Trending Global Flavors

(% change from 2019 to 2021)

Frozen Desserts
Confectionery
Bakery
Non-Alcoholic Beverages
Alcoholic Beverages

Bubble Tea

+300%

Tamarind

+500%

Ube

+500%

Ginger & Lime

+400%

Anise

+600%

Tapioca

+200%

Tiramisu

+400%

Cinnamon & Churro

+200%

Chai Tea

+300%

Guava & Strawberry

+300%

Tiramisu

+133%

Chili & Mango

+200%

Turmeric

+200%

Yerba Mate

+100%

Chai

+200%

Cinnamon & Churro

+100%

Yuzu 

+100%

Lychee

+100%

Pina Colada

+60%

Pear & Yuzu

+200%

Ube

+100%

Dulce de Leche

+100%

Adzuki

+100%

Guava

+0%

Limoncello

+100%
Though launch data provides valuable insights, it is still only one aspect of how consumers interact with flavors. Restaurant menus and social media trends can help shade in the details for global flavors. The National Restaurant Association listed the top five regions influencing U.S. menus:
Southeast Asian (Vietnamese, Singaporean, Filipino)
South American (Argentinian, Brazilian, Chilean)
Caribbean (Puerto Rican, Cuban, Dominican)
North African (Moroccan, Algerian, Libyan)
Western African (Nigerian, Ghanan, Western Saharan)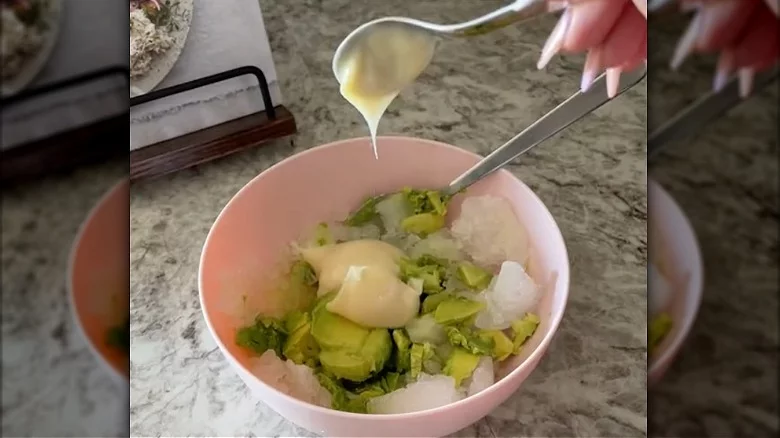 Mashed recently explored viral food and beverage trends from TikTok. One popular recipe features a combination of avocado, condensed milk, and ice for a sweet treat. And while it might seem like an unlikely pairing, this social media trend is actually a mainstay in Filipino and Vietnamese cultures. Social media apps like TikTok allow people in different geographies to sample tastes from other cultures.
Innovation Opportunities
Let's take a closer look at some categories where globally inspired flavors may be a good fit for your application and brand.
Beverage categories align well with many global flavors, especially twists on chocolate, vanilla, and other dessert-inspired flavors. Coffee, in particular, can help consumers explore international styles. Mintel recommends using coffee to create products offering flavors of Vietnam, Turkey, and Mexico. The most significant areas of menu growth for non-alcoholic beverages have been Asian teas and fermented drinks like Kombucha (+327%), matcha lattes (+244%), milk tea (+70%), and jasmine green tea (+53%) (Prepared Foods).
Ice cream and frozen desserts also offer excellent avenues for people to try a flavor outside their home country. Tropical fruit flavors like mango and guava can prompt fond memories of sun and warm beaches, while inclusions with global profiles, like churro pieces, can add texture and interest.
The International Dairy Foods Association (IDFA) recently hosted their 2022 Innovative Ice Cream and Cultured Dairy Products Contest. Favorite international flavors included Ube Coconut Swirl, Thai It All Together, and Peanut Butter Miso Cookie (a FlavorSum submission!). 
As discussed in a previous blog, snacks can be a low-risk opportunity for consumers to try new flavors or formats. Even as snacking habits continue to evolve, flavor remains a top factor in how shoppers choose how to satisfy a case of the munchies. Spicytastes like chili pair well with salty snacks and can help hesitant snackers to try plant-based alternatives like roasted chickpeas or cassava chips.
Trending Flavors
Ube
Ube is a purple yam originating from the Philippines. Even though it shares a sweet, earthy taste with its sweet potato cousins, ube has a distinct nutty, almost vanilla-like flavor. Its unique violet color makes it a fun addition to everything from ice cream to bite-size Ube Tea Cookies. Mintel data shows the number of North American launches featuring ube has grown +133% over the past twelve months compared to the previous year. 
Frozen Dessert Spotlight: Trader Joe's describes the flavor of its Ube Ice Cream as a "cross between vanilla and pistachio, with a hint of coconut." While the pint-sized treat has returned to shelves three years in a row, it is a product with limited supply.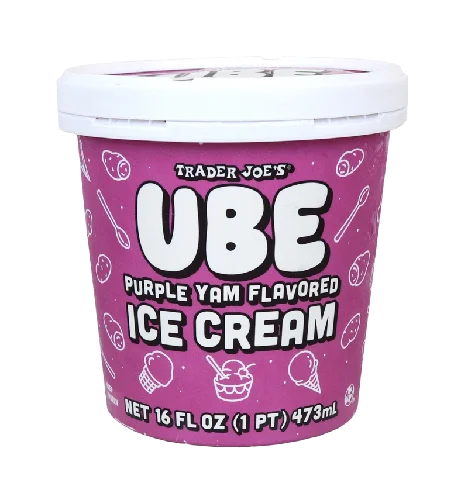 Yuzu
Yuzu's flavor is similar to grapefruit, making yuzu an exotic fruit with a familiar taste for some people. Although the number of launches is still small, yuzu has been one of the fastest-growing citrus fruit flavors in beverage launches from 2015-19 (Mintel). Canadian launches with yuzu grew 400% from 2020 to 2021 (Mintel).
Beverage Spotlight: Kimino Sparkling Yuzu soft drink is imported from Japan. It features "hand-picked" Yuzu from Shikoku Island, Hyogo region water, and organic sugar cane.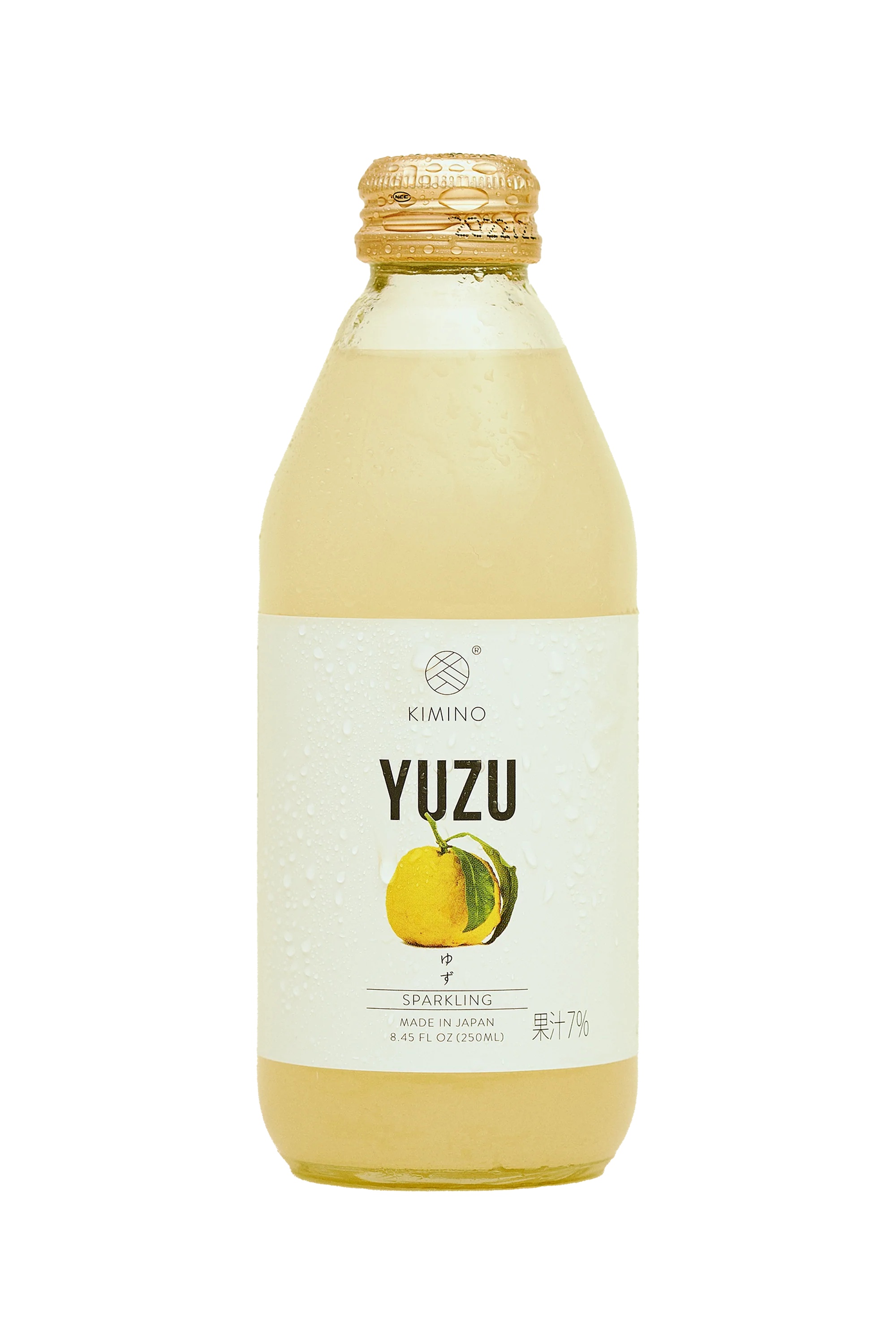 Chili Lime
Food Ingredients First notes products with "the hotter the better" callouts continue to grow in popularity, especially with younger Gen Zs. Launches featuring chili lime increased 22% in the last twelve months compared to the previous year (Mintel).
Snack Spotlight: Lime Chili Cassava Chips from Wai Lana are a "tantalizing alternative" for snack lovers. Cassava is a starchy root vegetable native to South America. The packaging calls out an "unforgettable crunch" and 30% less fat than most potato chips.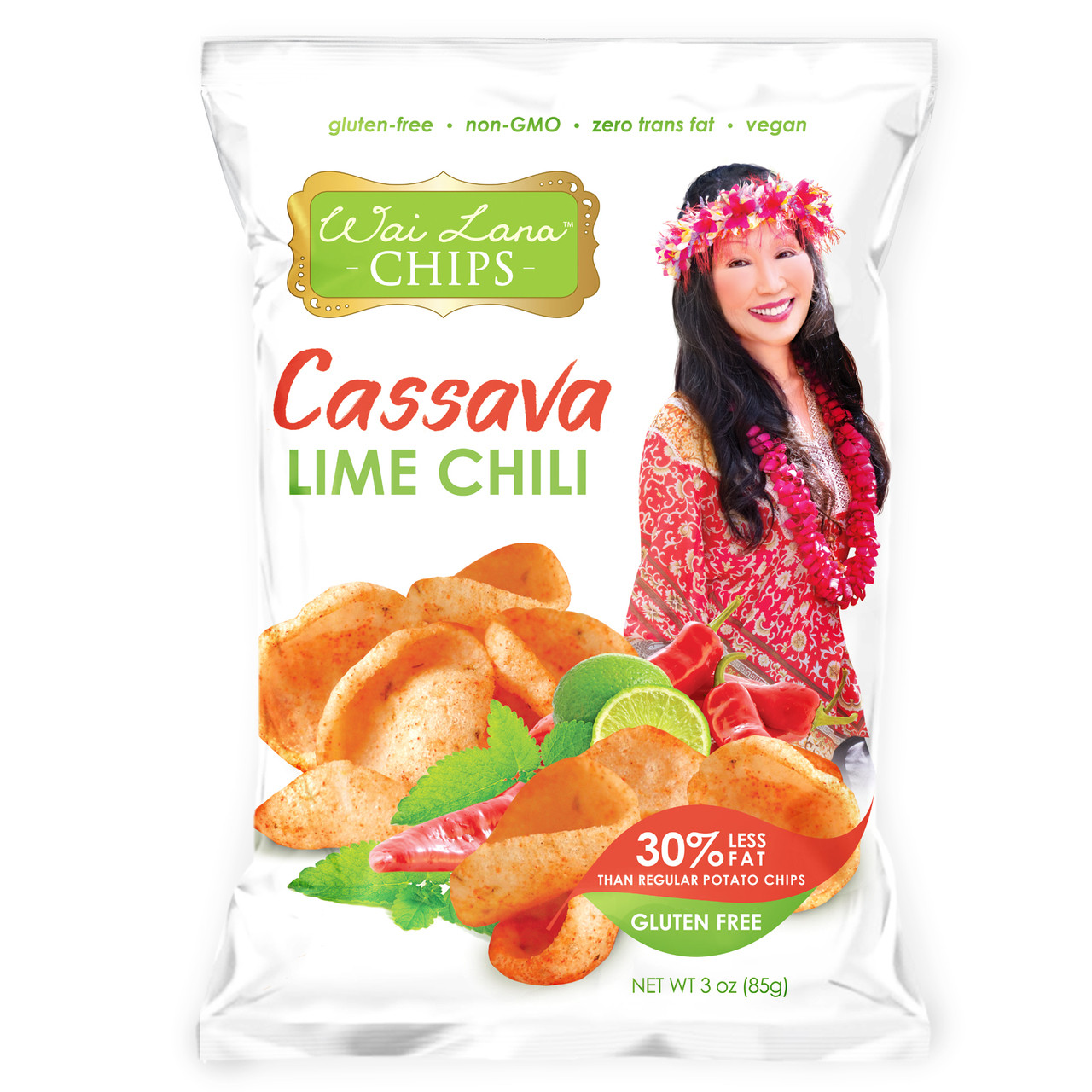 Harissa
Harissa is a chili pepper paste native to northwestern Africa. Typical ingredients are roasted red peppers, Baklouti peppers, garlic paste, caraway seeds, coriander seeds, cumin, and olive oil to carry the oil-soluble flavors. While launches featuring harissa have remained steady, Mintel reports that 32% of US consumers are interested in seeing more African flavors in seasonings at retail. 
Sauce Spotlight: In 2022, Michigan grocery store Meijer launched a Harissa Ranch Dressing. The label touts "the finest ingredients" and "authentic and appealing flavors to help create memorable dining moments."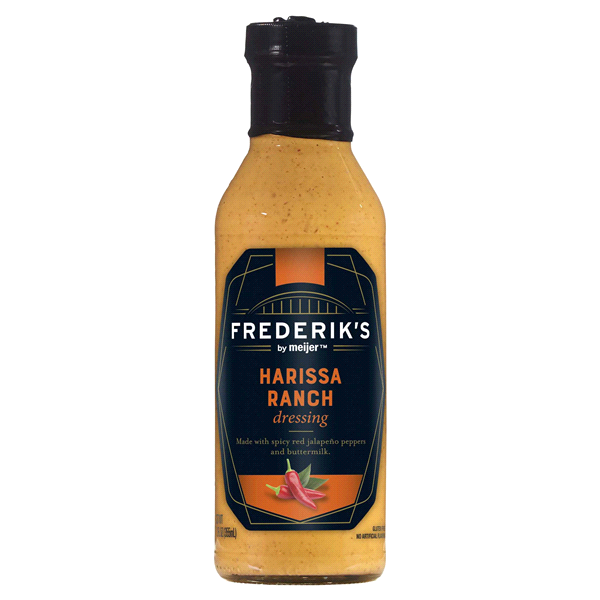 Is Your Next Globally Inspired Innovation Going to Connect with People?
Mapping your way to success with a food or beverage product launch is always exciting and sometimes challenging. Whether you're evaluating market dynamics, investigating flavor trends, or need help mastering formulation complexities, FlavorSum's team is here to help. Download our Innovation Journey Road Map or contact us with any questions.