Most of us have inherent associations between immunity and flavor, even if we don't realize it. We reach for a citrusy tea for the extra vitamin C to soothe a scratchy throat or choose a snack with antioxidant-rich ingredients like blueberries or açai to ward off the sniffles. Tapping into these flavorful relationships can add depth to products with immunity claims and give shoppers more ways to reach their health goals.
The functional food and beverage market is currently worth $281 billion and is forecasted to grow to a possible $580 billion by 2028. Within that growing market, more consumers are seeking out products with immunity-boosting ingredients. While the idea of immunity-boosting is certainly not new, it gained heightened recognition during the COVID-19 pandemic. Mintel reports that food and beverage product launches with immunity claims are up 20% over the past year and 50% over the past five years.
With consumers continuing to prioritize their health, we expect to see an increase in foods and beverages bolstered with immunity claims. Mintel has noted that immunity will be a highly-sought claim in 2022. And FlavorSum's proprietary consumer research shows immunity is the most sought-after functional benefit among 19 areas we investigated. Developers can leverage immunity-boosting flavor associations to tap into this market and capture willing consumers.
Why Are Consumers Seeking Immunity Benefits?
While coping with the current and lasting impacts of the pandemic, consumers are looking to take more control of their health. A Mintel study in 2021 found that 50% of U.S. consumers planned to make health one of their top three life priorities. They ranked health above other priorities like "family life," "finances," and "career".
A big part of attaining health goals will be through food and beverage choices, especially when it comes to immunity benefits.
Mentality: 86% of U.S. consumers agree that eating healthy is important for a strong immune system (

Mintel

).
State: 23% of U.S. consumers consume food and drinks with immunity claims (

Mintel

).
Opportunity: 46% of consumers in a 2021 FlavorSum study said they were extremely interested in products offering immunity support.
This desire for immunity benefits presents food and beverage companies with innovation opportunities to help consumers reach their health goals. Brands can stand out by enabling consumers to feel empowered to confidently make choices that protect themselves and their families (Mintel).
Using Flavor to Enhance Immunity Benefits
How can food and beverage producers tap into the relationship between flavor and function to create delicious products with the immune support consumers are looking for?
Before we dive deeper, let's review the top categories, ingredients, and flavors consumers associate with immunity.
Top categories for immunity (Mintel):
Nutritional & Meal Replacement Drinks
Spoonable yogurt
Milk
Hot cereals
Snack/cereal/energy bars
Energy Drinks
Ingredients associated with immunity (FlavorSum Study):
Antioxidants
Ginger
Turmeric
Apple Cider Vinegar
Nootropics
Flavor profiles that consumers link to immunity (FlavorSum Study):
Citrus (lemon, orange, lime, grapefruit)
Melon (watermelon, honeydew, cantaloupe)
Tropical (pineapple, mango, banana)
Berries (strawberry, blueberry, raspberry)
Spice (mint, cinnamon, ginger, cardamom)
Ingredients that deliver immunity functionality can also influence the choice of flavor. While some flavors, like orange, are versatile and provide delicious results across several categories including snack bars, energy drinks, or yogurt, others, like cinnamon, may have more specific applications. The earthy, peppery taste of turmeric, for example, often fits with the warmth of cinnamon or ginger. But the tart freshness of citrus balances the savory notes in turmeric and creates an exciting taste. Partnering with a flavor supplier's applications experts can help identify appropriate pairing between the food or beverage and the immunity-associated ingredient and taste profile.
Innovate with Familiar Pairings
Most consumers have inherent associations between immunity and flavor, such as citrus flavors because of their high levels of naturally occurring vitamin C. Fruits like blueberries, strawberries, goji berries, and açai are known for their high antioxidant levels. Ginger and turmeric carry immunity benefits and are flavorful additions in their own right. Product developers can use familiar flavors and formats to capture consumers' attention and link to the immunity benefits that support their health goals:
Go all-in on citrus with a dynamic combination of blood orange, lime, and pomegranate in an energy drink
A turmeric mango green tea can soothe a sore throat or boost a healthy immune system
Oatmeal with flavorful açai and blueberries is packed with antioxidants and is a powerful way to start the day
Strawberry kefir with probiotics can support a healthy immune system and promote a balanced microbiome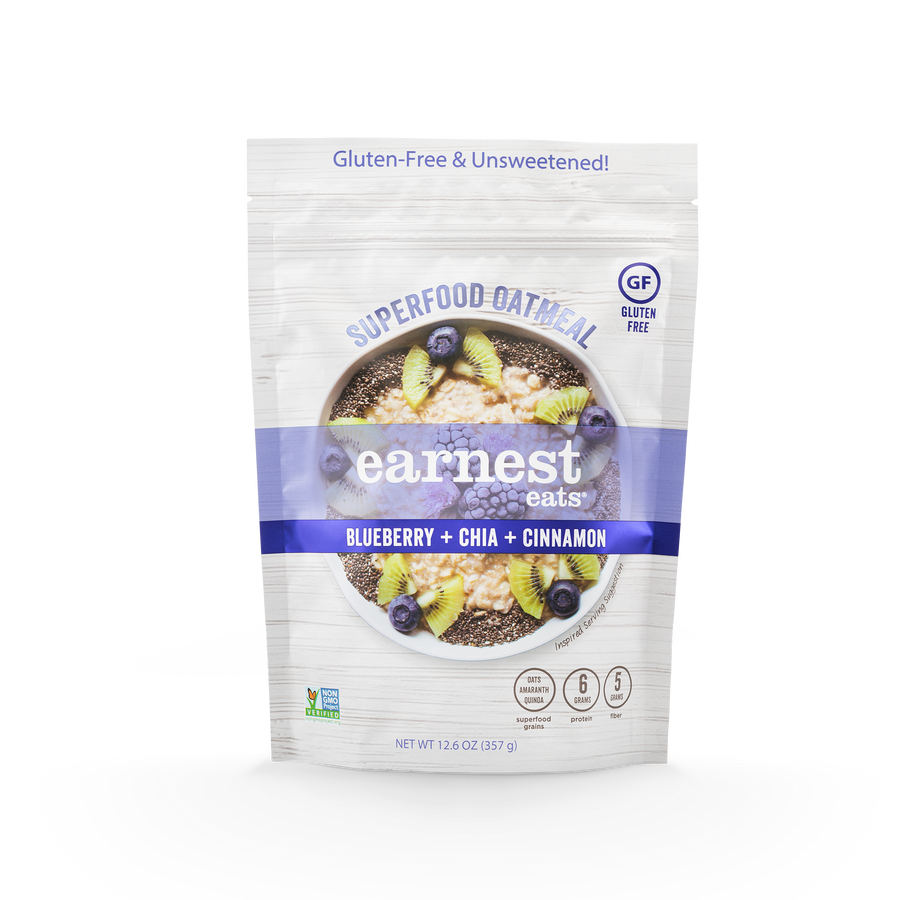 Earnest Eat's Blueberry Chia Superfood Oatmeal
Create New Connections
The appeal of new flavors often drives consumer interest and engagement. Producers can create new connections or fresh takes on familiar flavors with lesser-known functional ingredients.
For example, yuzu is an aromatic, tart, and fragrant citrus fruit originating from East Asia. With its familiar yet distinct flavor profile, yuzu can give a new twist to your product while still offering functional immunity benefits. Trader Joe's offers sparkling coconut water with yuzu, and it's also available across diverse categories from baked goods and confections to energy bars and breakfast cereals.
Reishi mushrooms have been part of traditional Chinese medicine for hundreds of years to enhance the immune system, reduce stress, and improve sleep. Because of its slightly bitter taste, reishi is often paired with bold flavor profiles like dark chocolate or coffee, showing up recently in a chocolate, sea salt, nut, and seed bar launched by Purely Elizabeth. Wildcrafter has an "Immune Shield" ground coffee with an impressive line-up of functional ingredients, including astragalus root, elderberry fruit, and reishi mushrooms.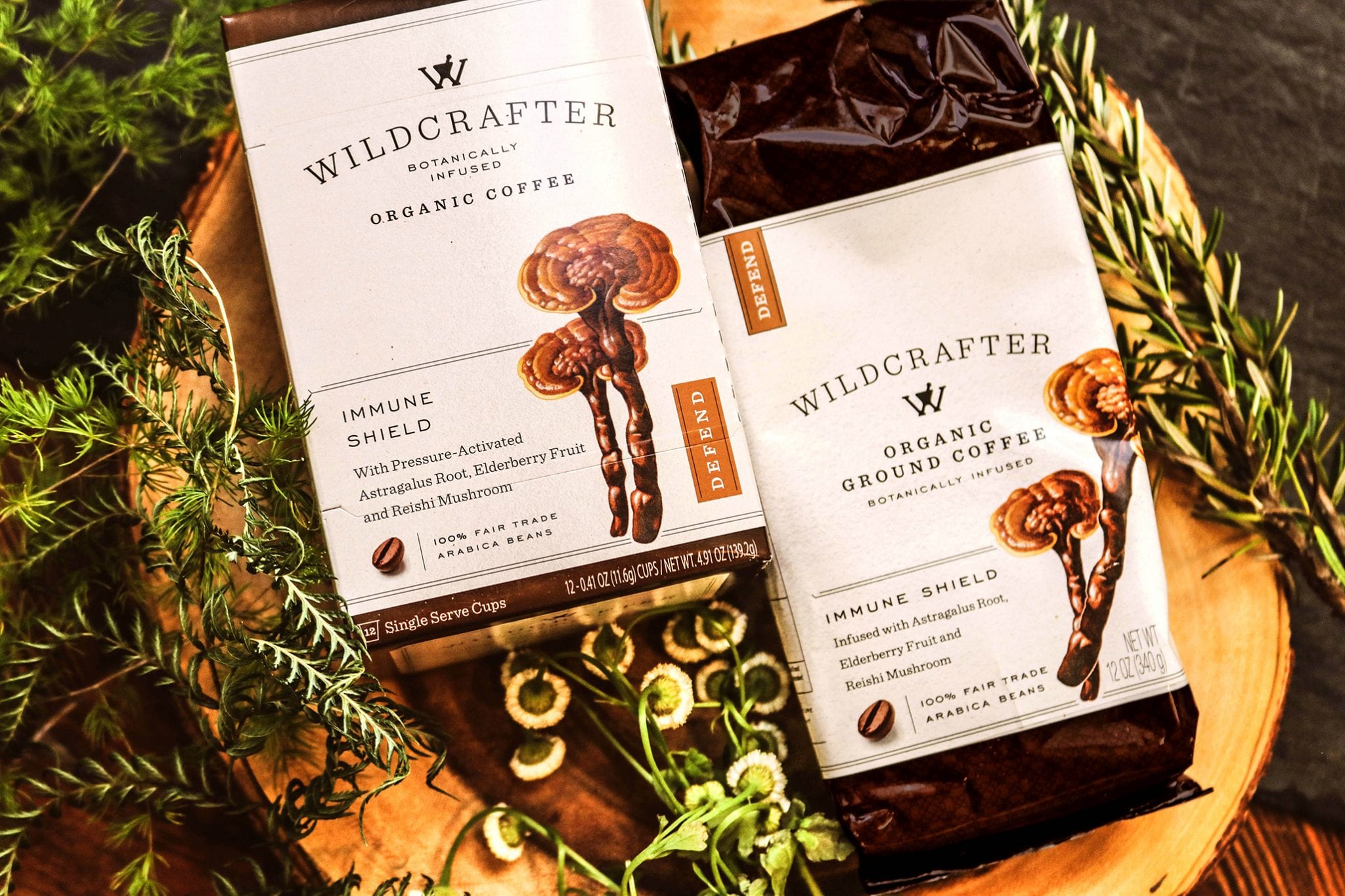 Wildcrafter's Immunity Shield Organic Ground Coffee
Craft Your Next Flavorful Immunity-Boosting Innovation with a Solutions Partner
Need support with your functional food or beverage? Leverage our extensive expertise by partnering with us on your next flavorful innovation! A partnership with our flavor experts can help you navigate development hurdles and speed time to market. We're here to make your dreams become a reality. Connect with our team to learn more!
Don't forget to download our e-book for even more flavorful insights into functional foods and beverages. We share even more consumer-driven insights and take a deeper dive into specific benefits and flavor opportunities by category.