How is your food or beverage brand engaging with Generation Z? If you haven't considered Gen Z yet, now is the time to create lasting connections with the highly diverse generation. Though the current Gen Z population is young, (between 10-25 years old), their influence and buying power is growing rapidly. According to Mintel, Gen Z represents 24% of the population and is forecast to have a combined global income of $33tn by 2025.
Each generation has defining characteristics. Millennials, born between 1981 and 1996, grew in an expanding technological world and are 'tech savvy'. People sometimes call Generation X, the group preceding Millennials, 'latch-key kids' who became more self-reliant and independent than other groups. We've come to know Generation Z as the first group who has never known a world without the internet. It's challenging to pinpoint the full impact of their experience, but it's one that strongly influences the uniqueness of the group. Forbes notes, "digital technology and societal changes that encourage diversity, equity, and inclusion allow Gen Z to find like-minded people more readily than before and be more open about themselves." This notion showcases the strong community aspect of the generation, but also highlights the fragmentation of some Gen Z groups.
Are you looking for ways to capture the hearts of Generation Z? While Forbes warns to "be careful when generalizing about Gen Z," brands can leverage many commonalities to gain loyalty. A recent survey executed by Stanford University describes a typical Gen Z'er as "a self-driver who deeply cares about others, strives for a diverse community, is highly collaborative and social, values flexibility, relevance, authenticity and non-hierarchical leadership, and, while dismayed about inherited issues like climate change, has a pragmatic attitude about the work that has to be done to address those issues."
Join us as we explore key attributes of this diverse generation and the ways in which brands can create connections.
How Can Brands Appeal to Gen Z?
Comfort Food Redefined
Generation Z is coming of age during a global pandemic, recession fears, and geopolitical conflicts. Uncertainty and instability are a part of their DNA. In a recent social media analysis executed by Mintel, global Gen Z social media posts for 'health' or 'healthy' over the past years focused on mental health.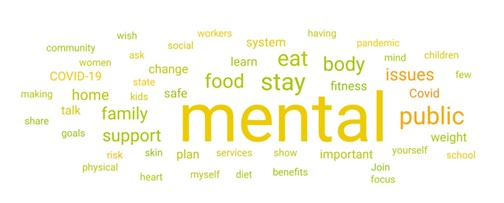 But food (and drink) is healing! Brands have a unique position to both connect to Gen Z through messaging and offer healing products that provide comfort and stress relief. Traditional needs a twist since Generation Z challenges the status quo. Nikki Freihofer, strategy director at The Culinary Edge says, "Speaking broadly, Gen Xers ate Kraft Mac & Cheese when they were sad; Gen Z eats chicken tikka masala." Reaching Gen Z means brands need to dive deep to understand what brings them comfort and joy.
Brands can also leverage flavor to highlight functional benefits. Flavor plays a big role in the perception of functionality. In a recent blog post, the FlavorSum team highlighted the connections between mood, food, and flavor. We note that "formulators who want to deepen the connection between mood and food can explore flavor as a functionality signal for consumers."
Creating Focus for a Diverse Generation
Gen Z is a diverse generation with representation across race, family structure, and education. But Gen Z'ers do have creativity and openness in common, giving food and beverage brands several pathways to successful innovation.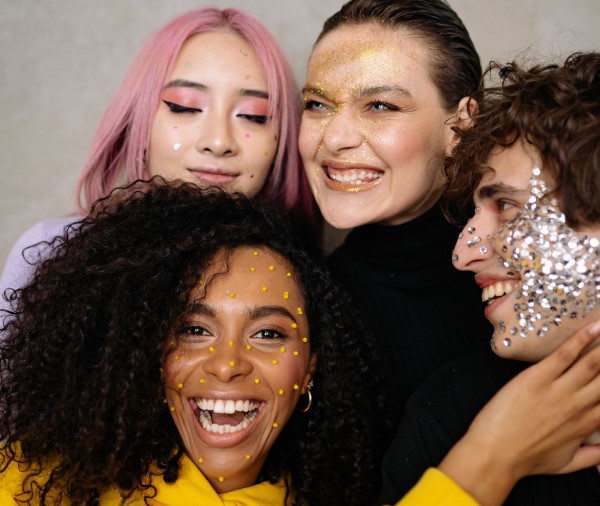 Standout Statistics:
47% of US 18–24-year-olds define themselves as 'creative' as their number 1 attribute (Mintel).
Only 31% of US adults aged 18-25 'tend to stick to food they know they will like', vs 40% of Millennials and 52% of Baby Boomers (Mintel).
Gen Z is a group of people who respond to new and novel flavors or concepts because they are willing to experiment. Mike Kostyo, Trendologist and Associate Director of Datassential shares aboutthe generation, "Gen Z'ers are the most likely to say that they want to try new flavors—51 percent of Gen Z reported that they'll try something new just because it's new" (GetFlavor).
A Generation On-The-Go
Emerging from over two years of stay-at-home orders, Generation Z (among other groups) is eager to leave the house. The return to activities is great news for snack food manufacturers—and other developers seeking to innovate with convenient formats. Brands that deliver ease of use and portability will win out for Gen Z'ers on the go.
Standout Statistic:
52% of Gen Z in the U.S. snack more than once a day, with 37% of these occasions away from home (Technomic).
Coupled with the urge to get out of the house, Gen Z'ers are also taking a more unconventional approach to the standard 9-5 as they enter the workforce. Young professionals are finding freelance work or seeking jobs outside of the traditional work schedule. Many are creating their own work experience. Almost two-thirds (62%) of Gen Z has indicated they have started, or intend to start, their own business, according to data from WP Engine and the Center for Generational Kinetics.
No matter the driving force behind the focus on snacking, Gen Z is upending our 'breakfast, lunch, dinner' norm.
Going (and Staying) Viral
We haven't seen a more transparent and connected generation than Gen Z. Sure, Millennials were pouring their hearts out on Myspace, but nothing captures vulnerability quite like a personal video for millions of people to see (thanks, TikTok).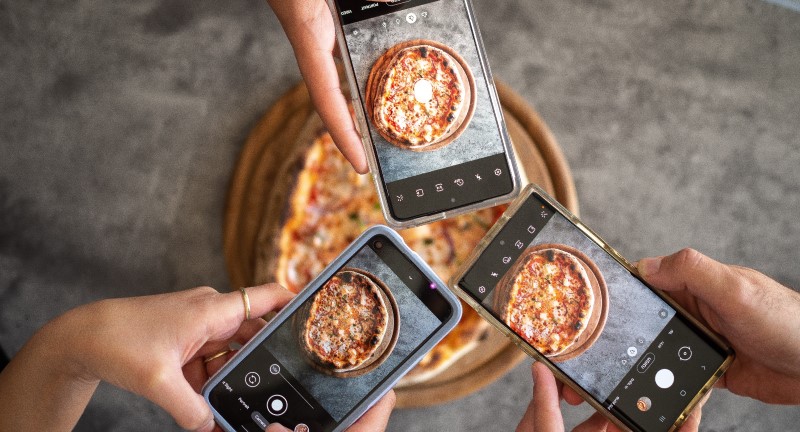 One positive aspect of the instant and constant access to public sharing is the spread of diverse ideas, communities—and for us food nerds, recipes. If you doubt us, google "TikTok Recipes." Get ready for hundreds of hits, many of which feature the famous designation, "viral."

For food and beverage brands that want to tap into this phenomenon of virality, TikTok and other popular social media outlets (like Instagram) are the recommended first stop. But relying on an advertising status quo may fall flat. Mintel recommends that brands must influence rather than sell. What does this mean? Influence means brands create a relationship with the social channel's subscribers—and respond as trends change quickly online. A bubbling topic one week might very well be gone the next. "Brands need to be faster, more concise, and more playful," Mintel urges.
Partner with FlavorSum
Are you exploring ways to attract Gen Z consumers? Partner with our insights team to find alignment between your brand and the emerging generation. From there, our flavor and applications experts can help you bring your concept to life (and grocery store shelves). Connect with our team to learn more!