Picture this. You have a great idea for a new food or beverage product. You've researched the market, talked with your target customers, and explored your competitors' websites and products. You have all the pieces of your innovation journey mapped out: brand, strategy, concept or prototype, budget, and internal team. You are ready to start the commercialization process. So, what's next? Partnering with a flavor company to make your ideas a reality.
Making the leap to establish a relationship with a flavor company for your food or beverage launch requires diligence. Why? Because flavor can make or break in-market success. Almost 90% of consumers surveyed by the International Food Information Council Foundation say taste is the #1 reason for buying a product. In this blog, we outline the seven key factors to consider when choosing a flavor company to make certain you are covering your bases. The right partner will provide so much more than flavor.
Insights Expertise
As you begin exploring flavor companies, share your preliminary exploration and research for your new product with the suppliers you're evaluating. A good flavor partner will have a strong grasp of the food and beverage industry through an insights lens. You'll get an extra layer of confidence and assurance that your idea aligns with consumer expectations and market trends. Critical metrics for successful product innovation include trial and repeat purchase. Knowing what consumers want and where you can fill gaps with flavor innovation can help drive product appeal and trial. Great flavor keeps them coming back for more.
FlavorSum Spotlight: We recently had a customer who wanted to explore whether their brand would fit in a growing beverage segment. But they didn't feel they had a good grasp of the market dynamics and consumer needs. The customer worked closely with our marketing team to develop a custom survey, fielding responses to identify gaps and inspire the product development.
Flavor Expertise and Offerings
While we believe you can leverage many additional benefits from your flavor supplier beyond the product itself, the flavor begins the relationship and keeps it going. That's why it's essential to select a partner who can expertly meet your flavor needs.
Cover the Basics with Your Prospective Flavor Supplier:
Explain your product concept and flavor inspiration
Ask the flavor provider about their portfolio
Ensure they have solutions to meet your needs
It's ok if you don't know where you want to go from a flavor perspective — this is where insights and flavor expertise come in. If your flavor partner understands how to align flavors with consumer preferences, they will find a solution that fits your needs and fills a market gap. If you're looking for a unique flavor or something customized, make sure this company can deliver.
FlavorSum Spotlight:

At FlavorSum, we have 100s of flavors for our customers to explore, but sometimes they're looking for something specific to meet their needs. We recently had a customer looking to replicate the ripe banana taste that usually comes to life in banana bread. They had a specific taste profile in mind. Through trial and error and troubleshooting, this customer worked with our flavor experts to customize a great-tasting flavor and unique eating experience.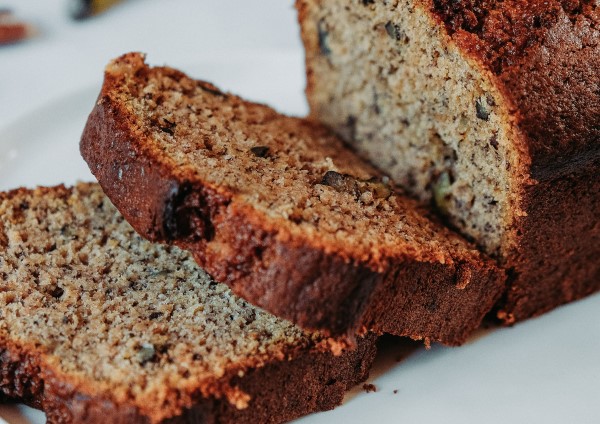 Applications Expertise
Strong flavor expertise is a must-have, but so is application know-how. Having a partner who knows your unique application is indispensable to speeding your time to market. Each application in the food and beverage space has its own set of challenges, processing parameters, and labeling considerations. Applications experts understand how flavors affect or are influenced by these factors in unique ways. They can uncover and resolve challenges with your formulation and flavor early in the commercialization process, so you're not facing surprises when you start production.
And while your current project may be in one particular application, you may want the flexibility to extend your brand into new or adjacent categories. Choosing a flavor company with capabilities in a full range of applications guarantees you'll have support with current and future projects.
FlavorSum Spotlight: We recently partnered with an ice cream supplier interested in exploring ways to add delicious flavor to their base formulation. Our dedicated applications team helped them flavor their base and explained how inclusions and variegates could improve the formulation. Our ice cream experts took what they knew about flavor and amplified it with their frozen dessert knowledge. Their knowledge extended beyond eating experience to processing considerations, too, like freeze-thaw stability. When we look at your application, we see the whole picture, not just the flavor component.
Regulatory Compliance Support
Whether you're a seasoned product developer or working on your first project, navigating the complexities of regulatory compliance can be stressful. Your flavor partner should be able to help. Before you team up with a flavor manufacturer, be sure to ask how they will support your regulatory efforts. The extent of regulatory support should span from initial discussions through commercialization. At the very beginning of the relationship, it's good to communicate with your flavor supplier about any label claim goals you're hoping to seek.
Examples of flavor labeling:
Natural Flavor or From the Named Fruit (FTNF)
Natural With Other Natural Flavors (WONF)
Natural Type Flavor
Natural and Artificial Flavor
Artificial Flavor
The list above refers to how you'll label your flavors on the nutritional declaration. Beyond that, you'll also need to consider any other label claim goals you have, such as kosher, halal, or organic. Your flavor partner should be able to offer solutions that fit your label needs, as well as supply documentation to ensure you're in compliance with governing bodies.
FlavorSum Spotlight: Many of our customers work in the alcoholic beverage space. Formulating alcoholic beverages for retail sale has a unique set of challenges. In the United States, developers must make sure they comply with the Alcohol and Tobacco Tax and Trade Bureau (TTB). We offer TTB-approved flavors to guarantee these customers can maintain launch timetables with a product that meets regulatory requirements.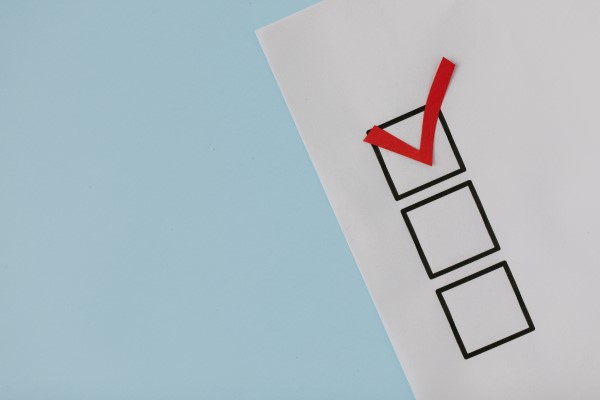 Production Efficiency and Customer Service
Innovation moves quickly, and you need a partner who can keep pace while delivering consistent and high-quality customer service and products. When beginning a relationship with a flavor vendor, you need to ask:
What are your minimum order quantities?
What is your average lead time?
How will you service my account?
How regularly will we communicate?
Setting expectations around communication frequency and order timing will help set you up for success. When selecting a flavor company, make sure to align your own goals with the vendor's capabilities.
FlavorSum Spotlight: During the peak of COVID, we helped a company that couldn't get their beloved butter flavor from their current vendor. Concerned about meeting consumer demand, the company reached out to us. With our competitive lead times, expansive portfolio, and flavor knowledge, we delivered the flavor to the customer, so their products remained on shelves.
Crafting Your Next Innovation with a Solutions Partner
The road to product innovation doesn't need to be lonely. Whether you're just getting started or facing a new formulation challenge, FlavorSum has the expertise to help your team navigate the process. Download our Innovation Journey infographic to ensure you're covering your bases.